Way to go! Congrats to these E-H students for being selected to Pirate Crew last week by working hard, showing good character and demonstrating positive leadership in their classrooms!
The Freshman class from Emerson-Hubbard and Allen visited UNL and Olsson Engineering in Lincoln, NE. The students participated in an activity with a professor from the BioSciences Engineering Dept! They had to use their bodies to depict stress modes!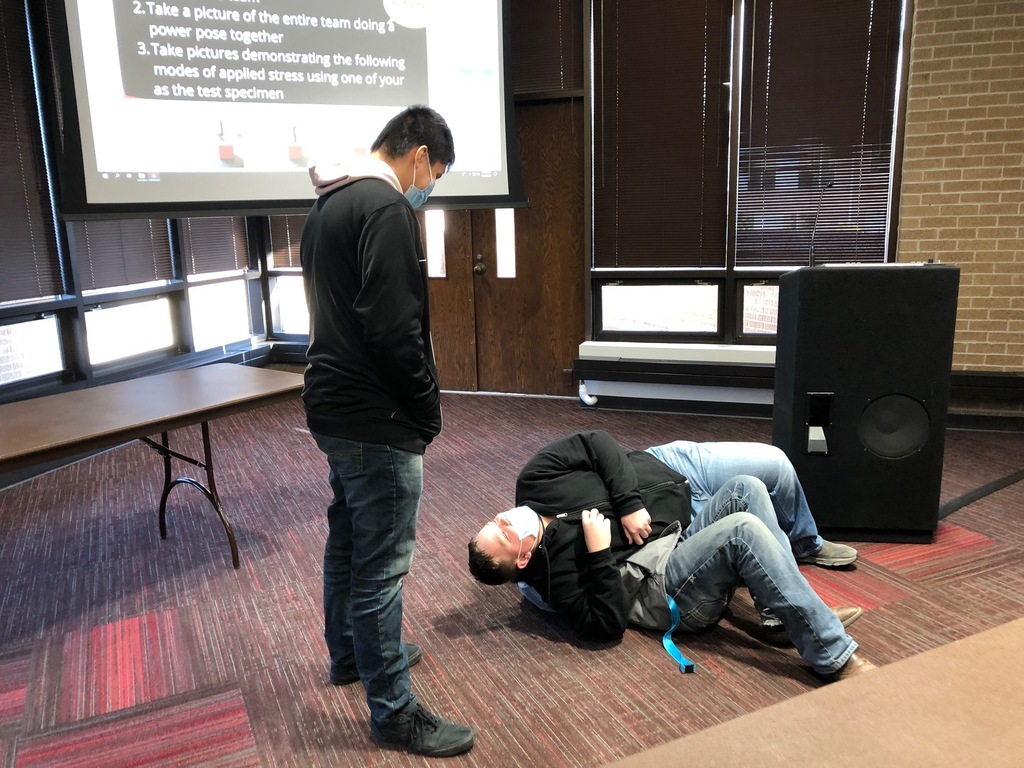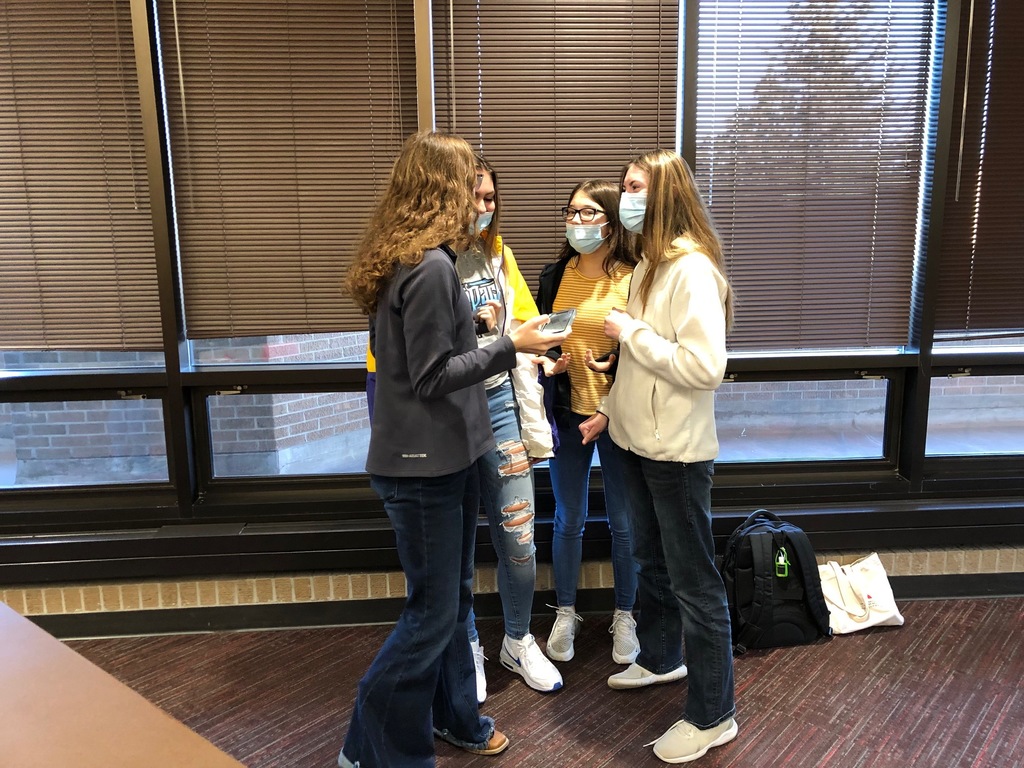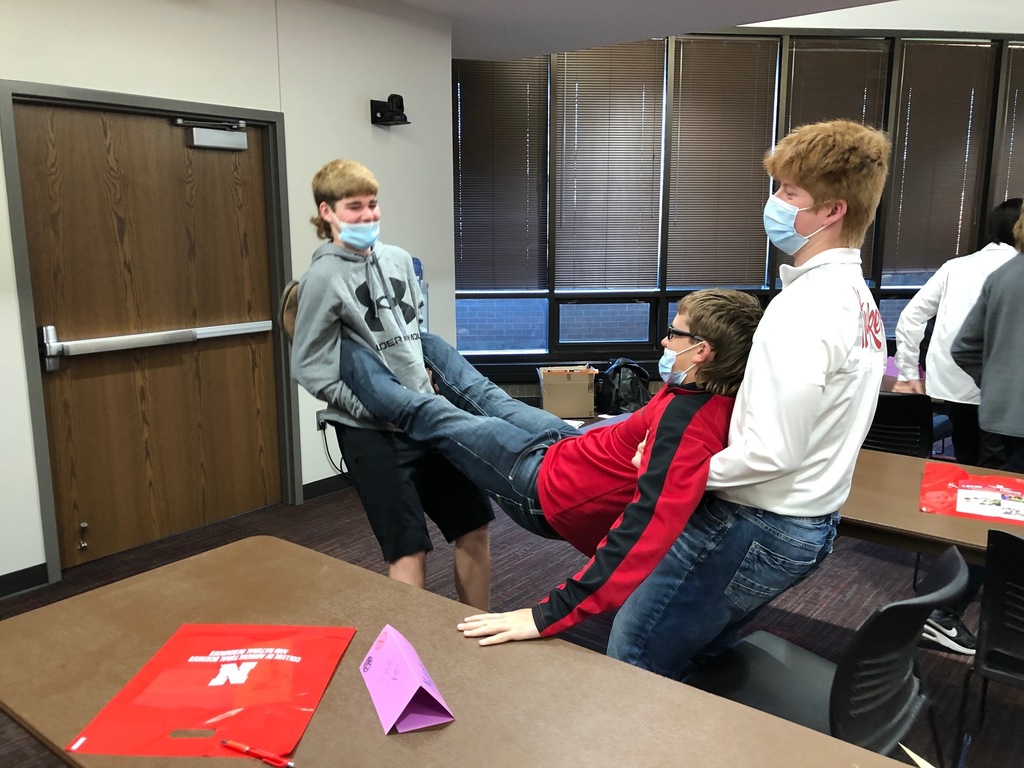 First graders loved shopping for their families this morning at the New to You! We had a hard time only spending $2 with SO many nice items there. 🎁

EH Club will be selling #WOLFPACKNATION window stickers for a fundraiser. They will have them available at the next few home basketball games and each member will be out selling them also. $15 a piece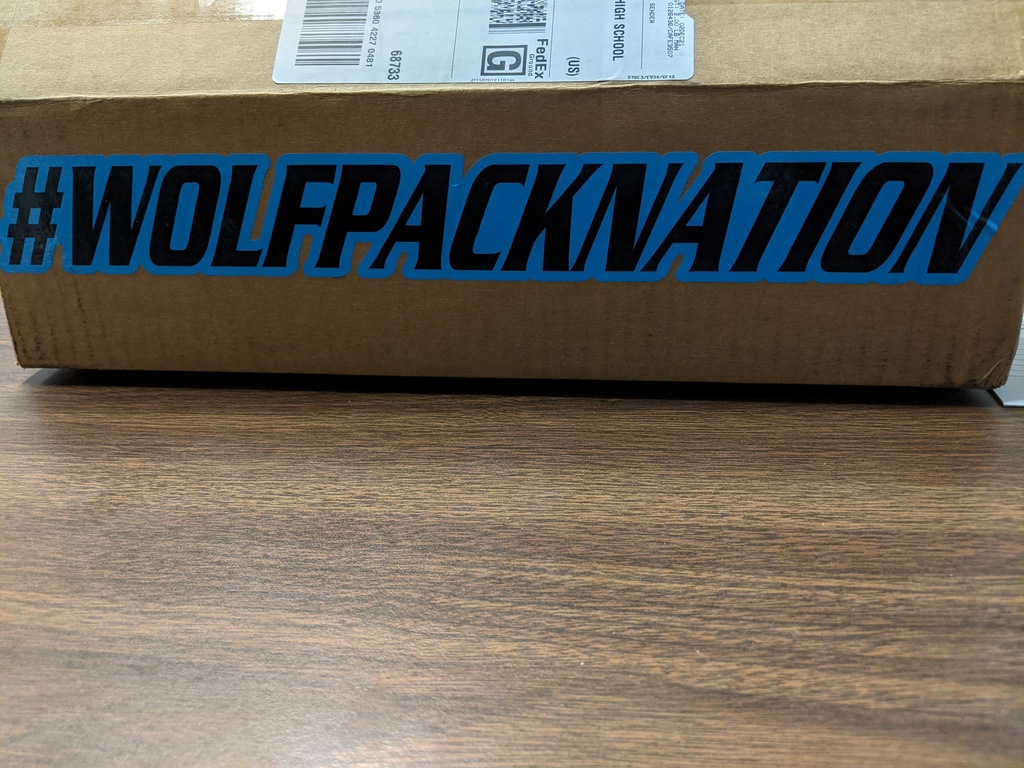 TCNE Wolfpack basketball will be in action tonight in Allen against Bloomfield. JV Girls will start at 4pm and play 3 (8 minute) quarters followed by a full JV Boys game. Varsity girls and varsity boys to follow. The varsity games will be streaming:
https://striv.tv/channel/allen/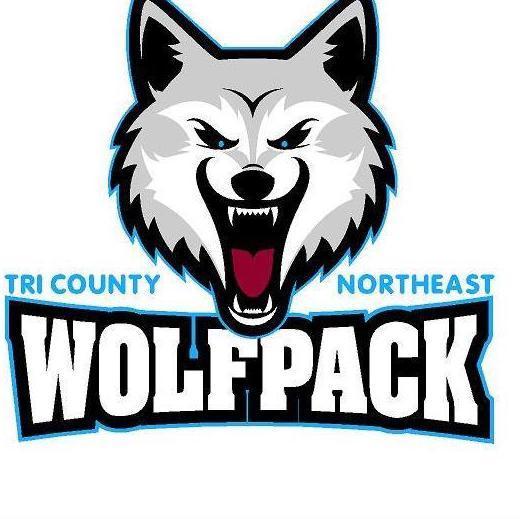 2nd Graders made Friendship Soup to celebrate Thanksgiving with friends. The annual Family Turkey project was a success again this year!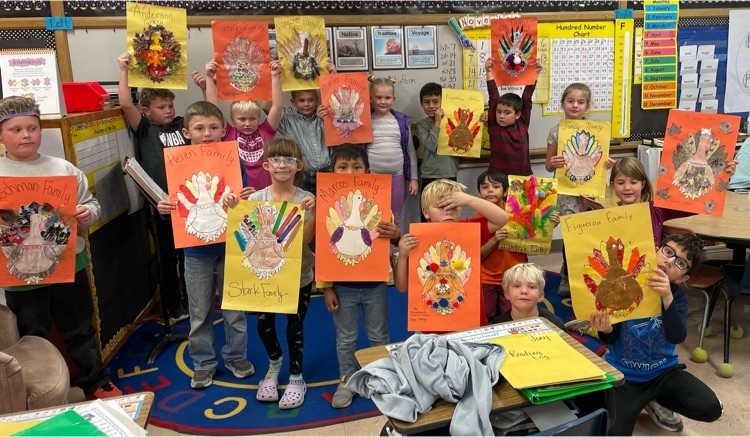 TCNE Wolfpack girls and boys will be starting off their basketball seasons tonight in Crofton. Here is the information. Go Pack Go!!!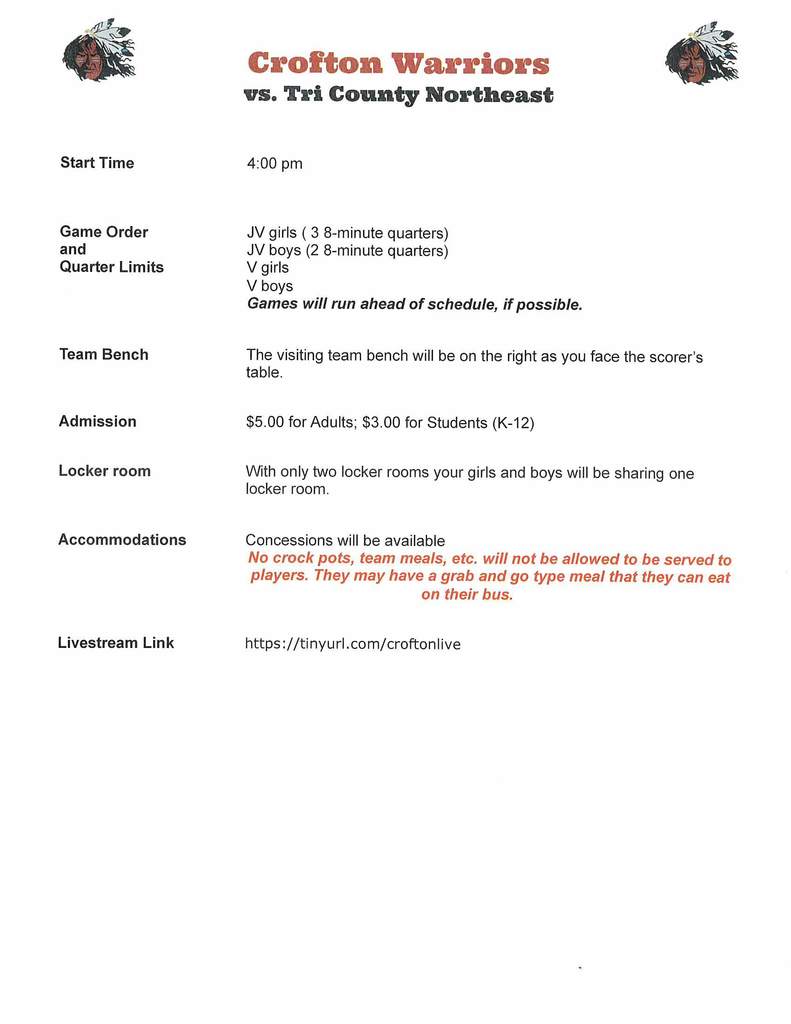 Here is our TeamMates of Emerson-Hubbard December update!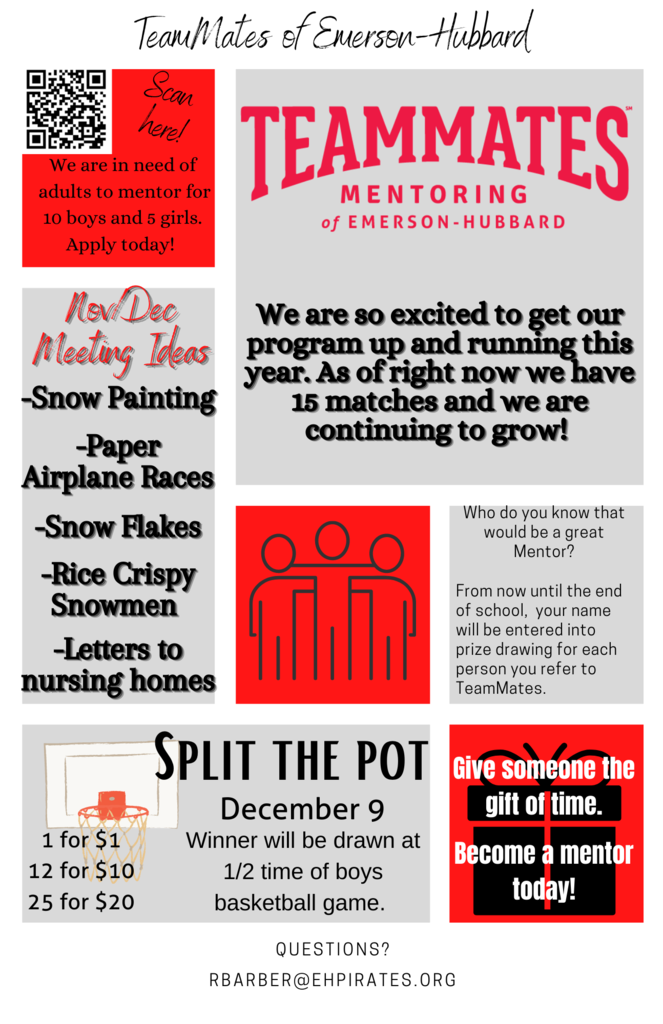 Spread some holiday cheer to our great communities. Stop by The Pony Express of Emerson starting tomorrow, Wednesday, December 1 to get your Wish List Tag. Read the flyer for more information.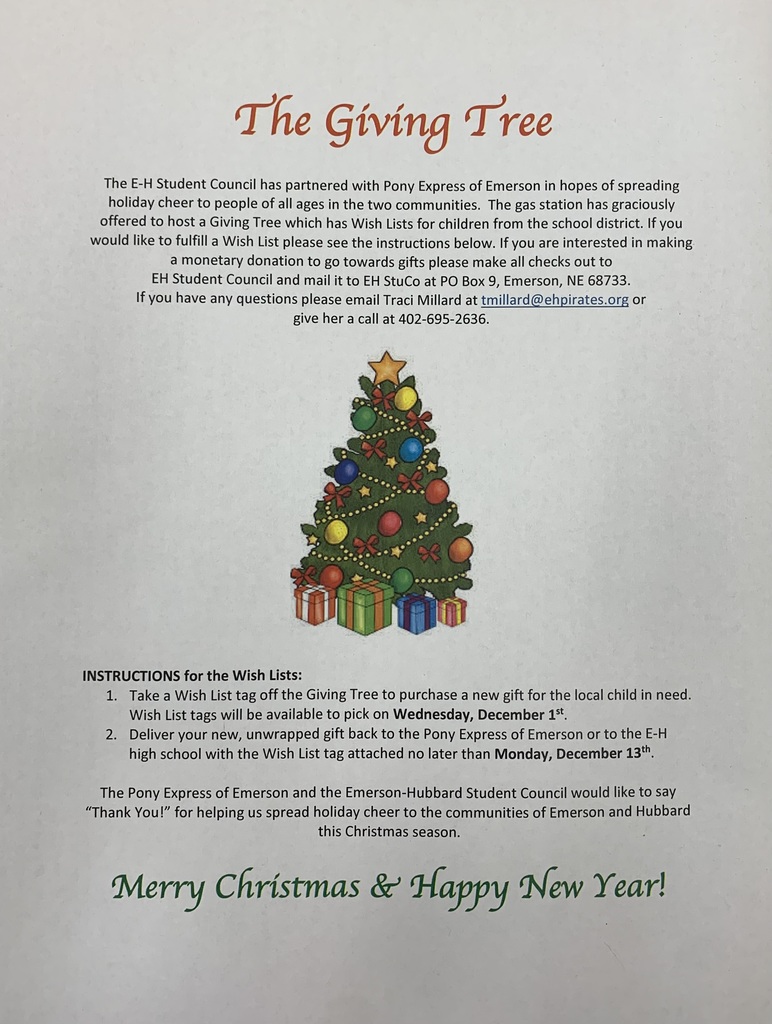 Please join us! The music students at E-H have been busy preparing music for our upcoming Holiday Concerts. Middle School and High School Concert will be on Monday, December 6th @ 7:00 p.m. and the Elementary Concert will be on Monday, December 13th @ 7:00. Both concerts will be held in the High School Gym! Happy Holidays from the Music Department!!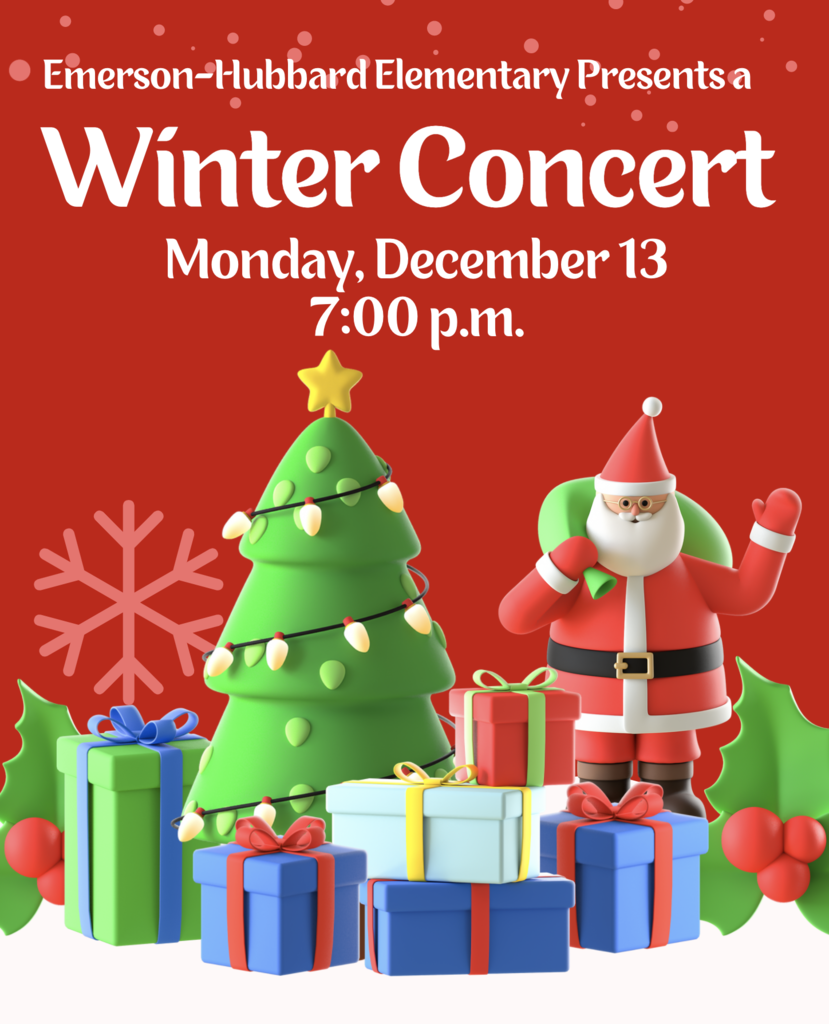 The Nebraska Office of Oral Health and Dentistry and Northeast Nebraska Public Health Department's dental program will take place at the elementary school again on Wednesday, December 1st. They will be seeing students that had signed up before and were absent during their first visit in November as well as any new students that signed up recently. A form is attached and it is also included in your December newsletter if you want to take advantage of this opportunity. School staff will simply take your child from class to the nurses office to be seen.

EH's TeamMates program is going strong, but we are still in need of more mentors. To learn more about the program, or to sign up head over to
https://teammates.org
!

These little turkeys hope you had a great Thanksgiving! 🦃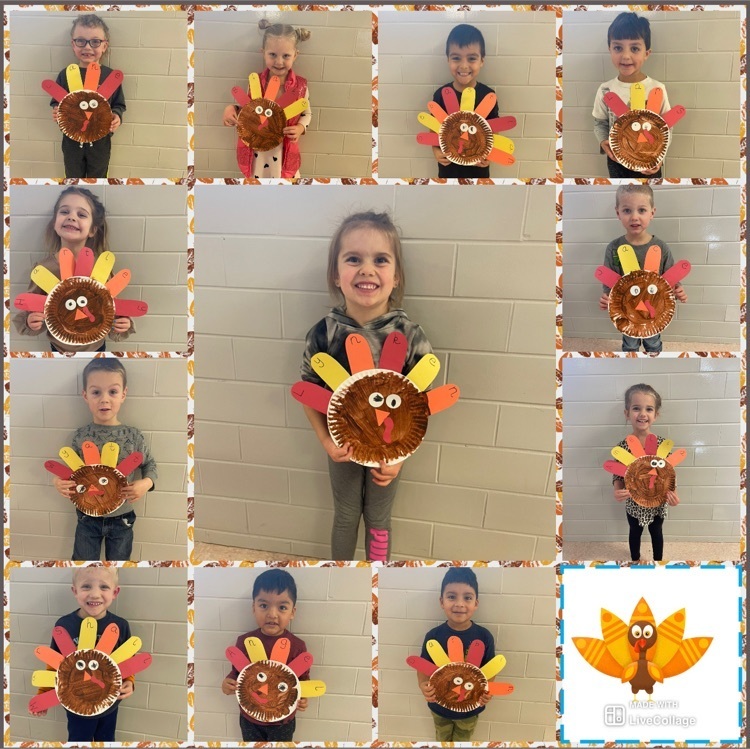 More pictures from today's Title 1 Book Tasting Parent Engagement Activity. Your presence was greatly appreciated and it was great to hear and see all the fun activities going on in the classrooms!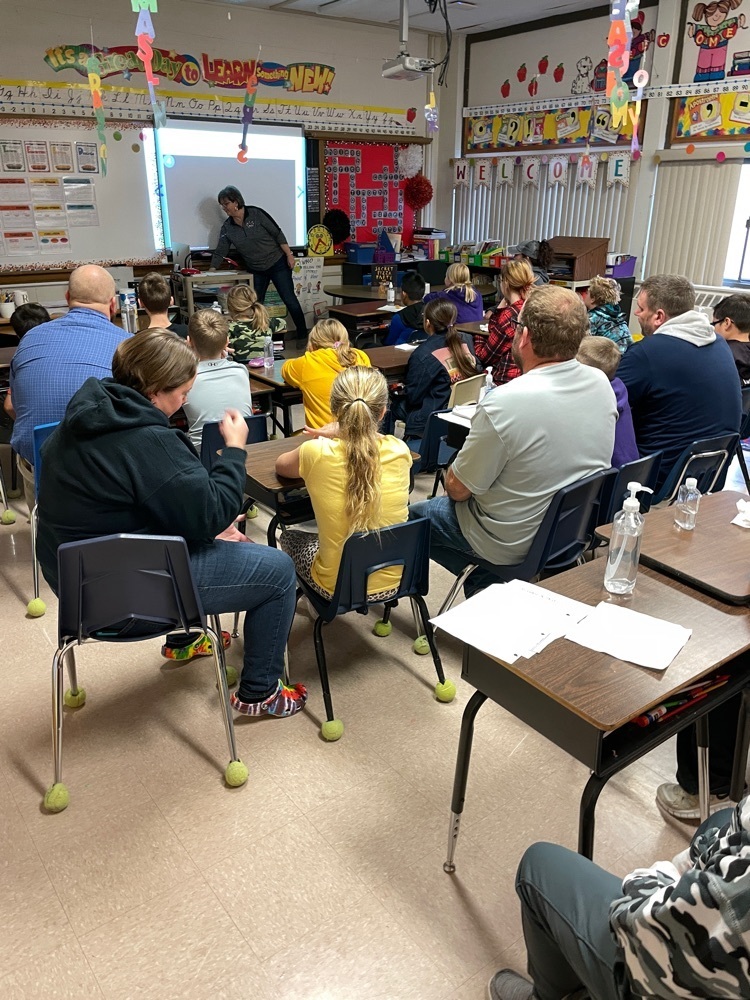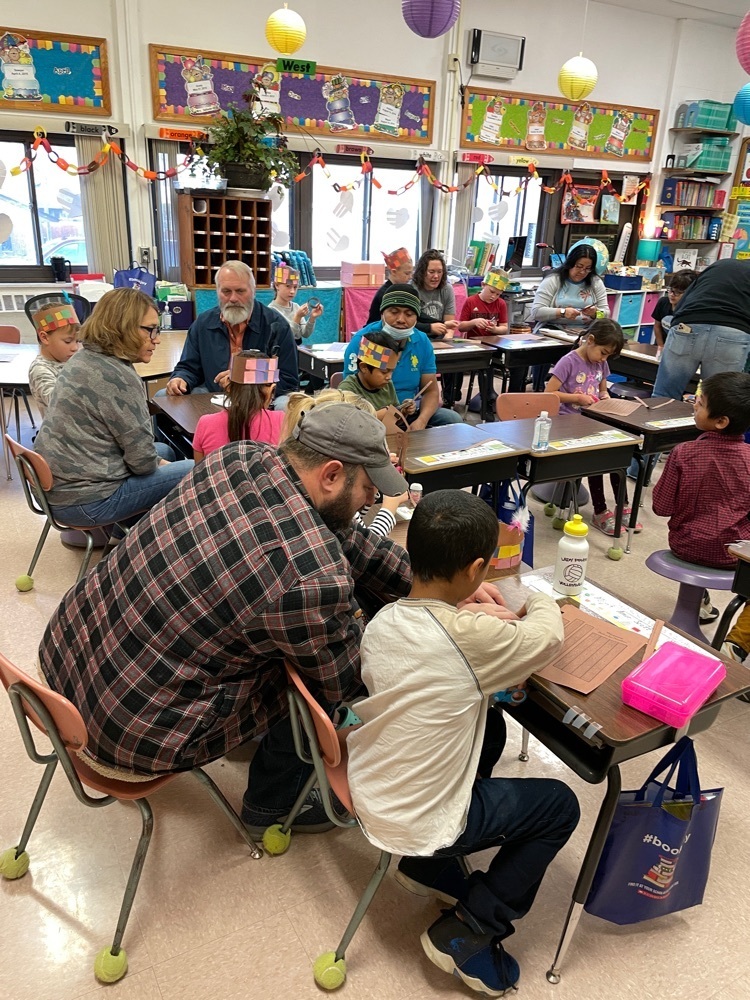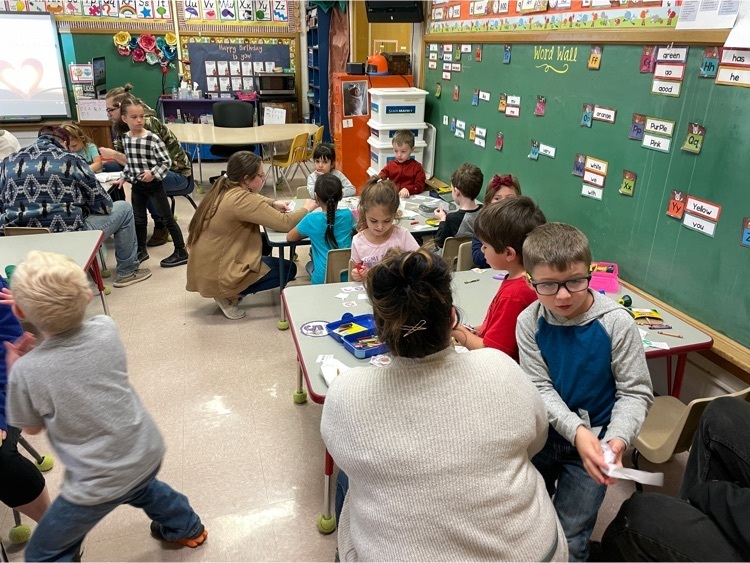 Today was the Title 1 book tasting Parent Engagement activity. Parents and students enjoyed donut themed books and activities. We were happy to have parents come to our classes.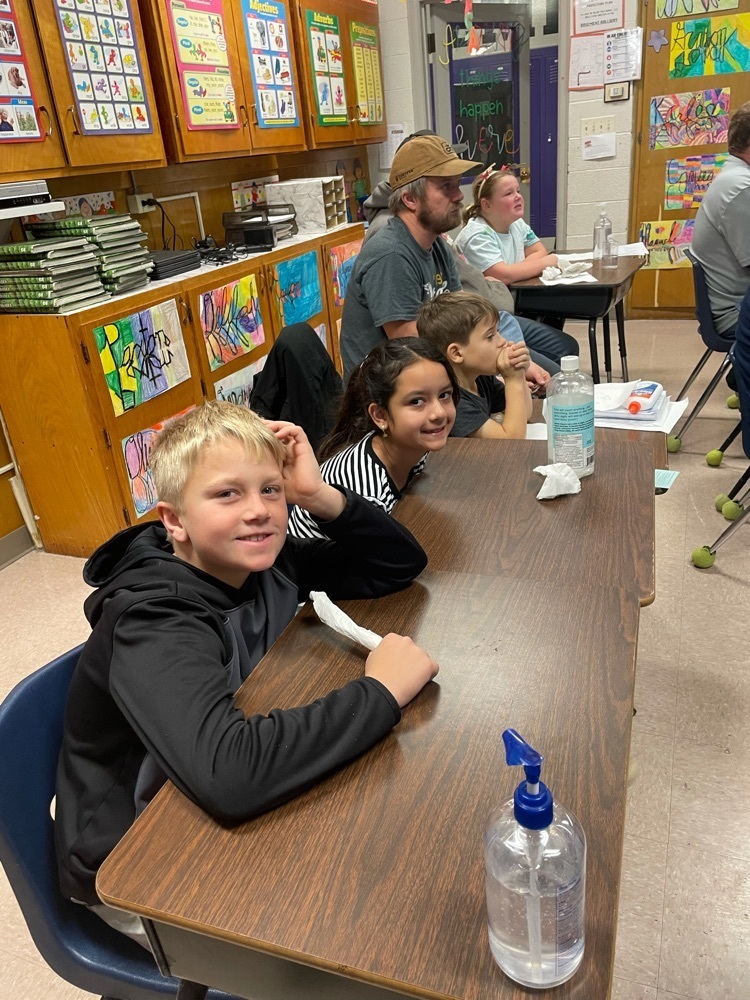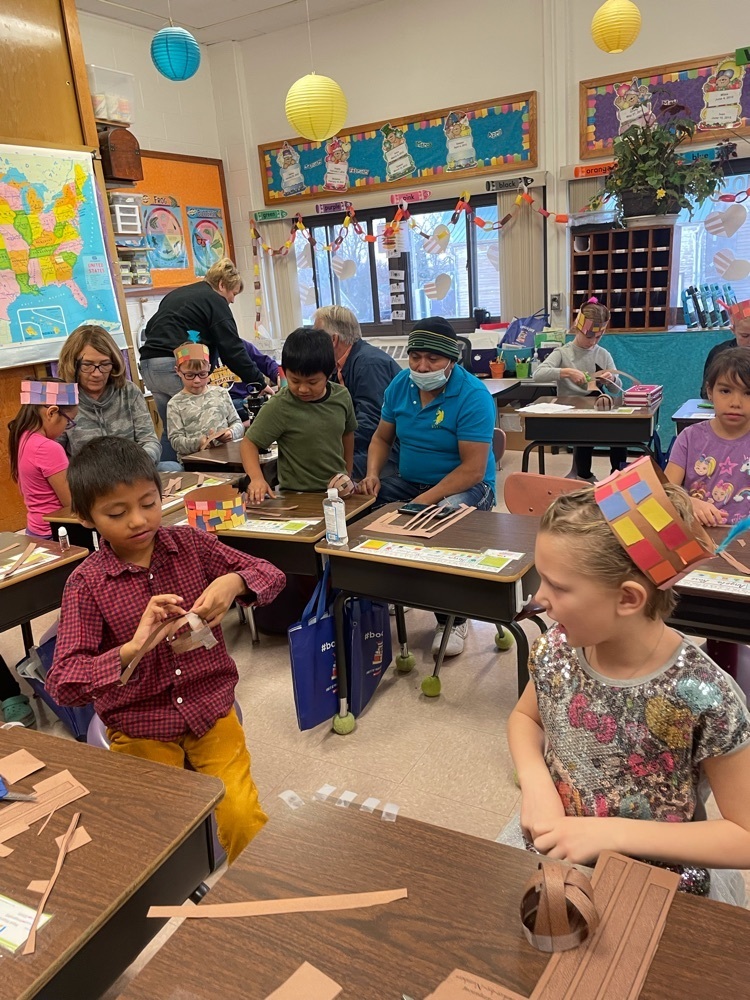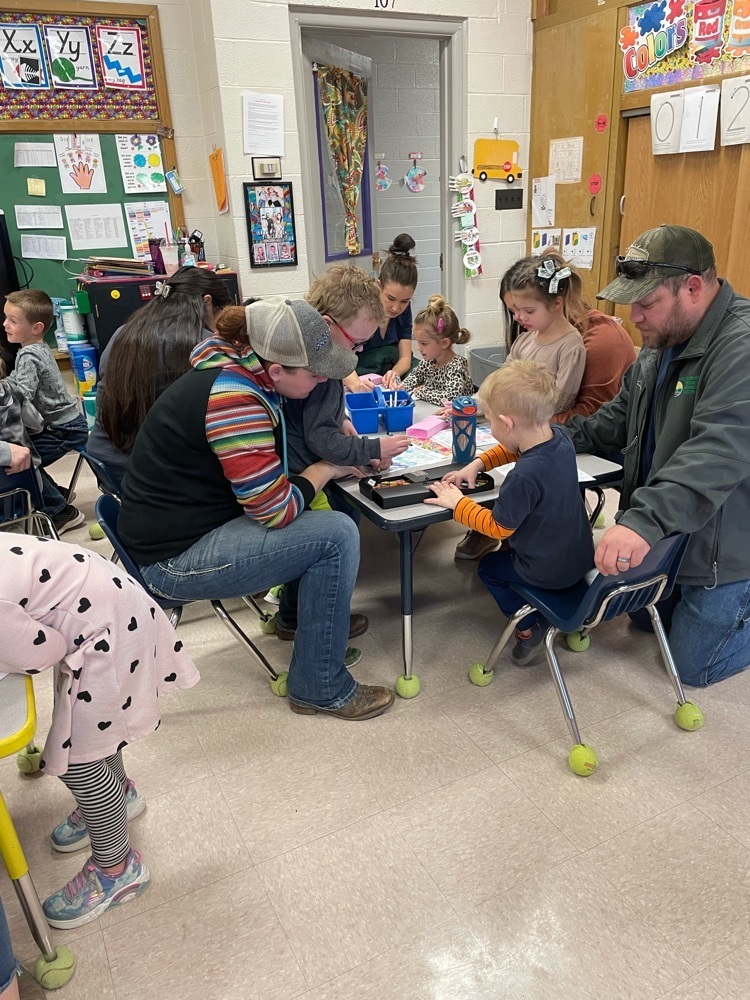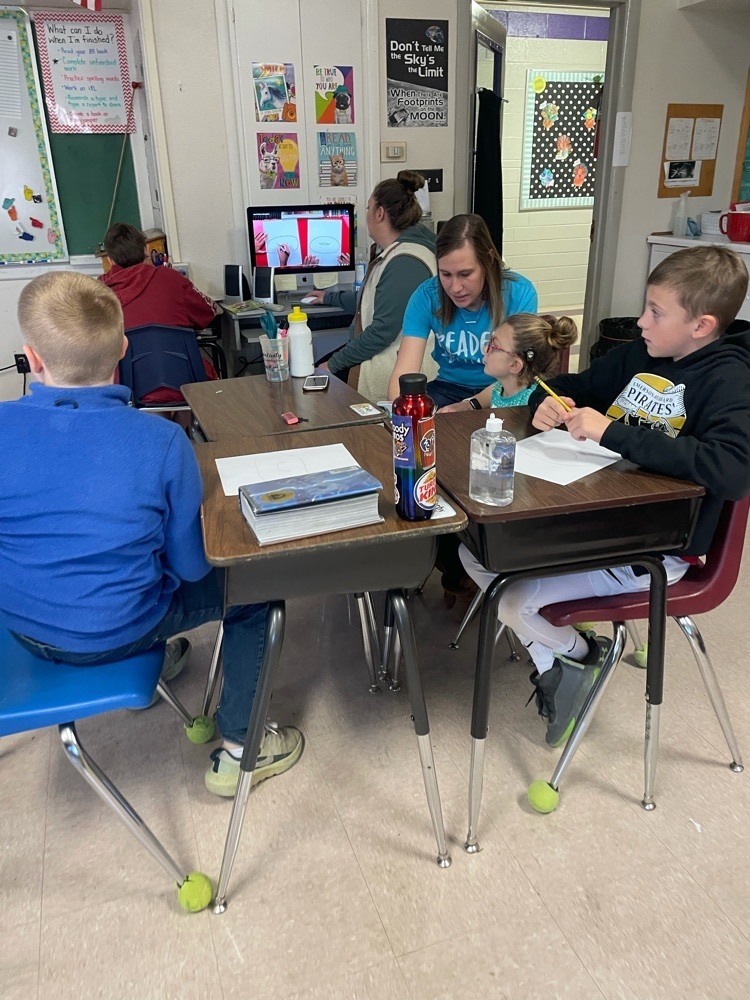 School Calendar Reminder: Tomorrow, Wednesday, November 24th is a 1:50 p.m. dismissal. No school on Thursday and Friday. Have a GREAT Thanksgiving Break everyone!

Reminder: TCNE Wolfpack basketball Madness will be tonight in Allen starting at 5pm. This will be a chance for parents to come meet the team and coaches.

The student council is starting their annual holiday fundraiser. Flyers were sent home with students. If you did not receive one, please refer to the attached picture. This is a great opportunity to give back to the community.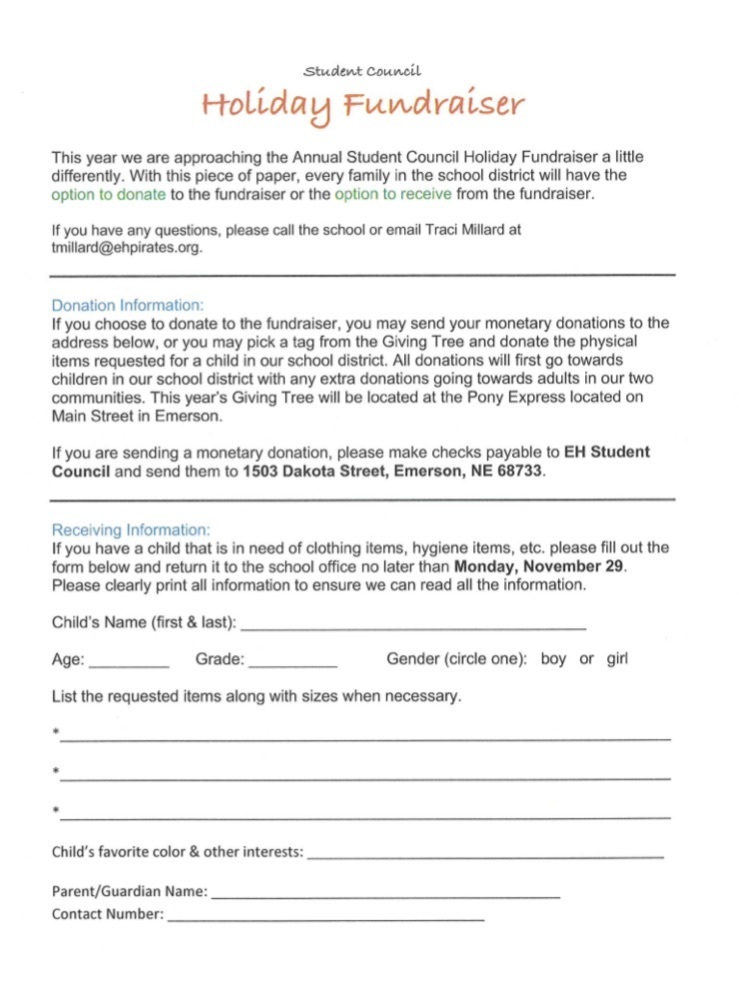 Way to go! Congrats to these E-H students for being selected to Pirate Crew last week by working hard, showing good character and demonstrating positive leadership in their classrooms!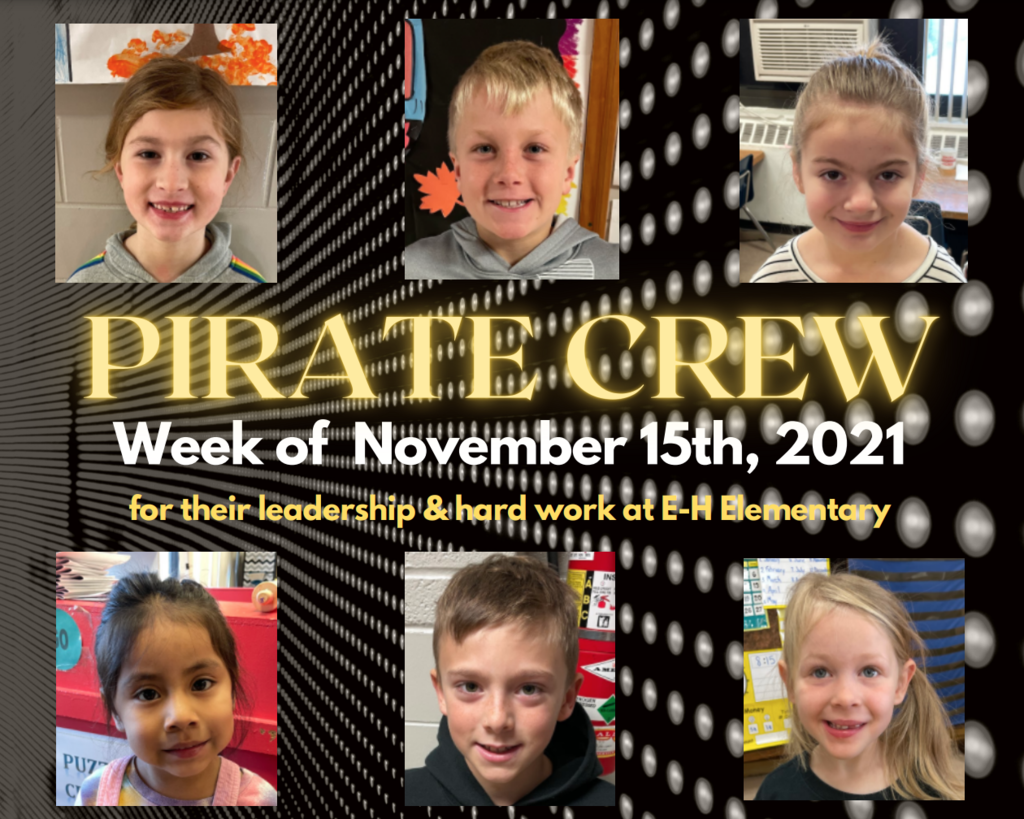 Reminder: Family Book Tasting Activity starting at 8:15 in the elementary cafeteria tomorrow morning.