The TCNE Track team wrapped up their season last weekend in Omaha. Congratulations to all athletes and their successes throughout the year! You have represented your schools and communities well!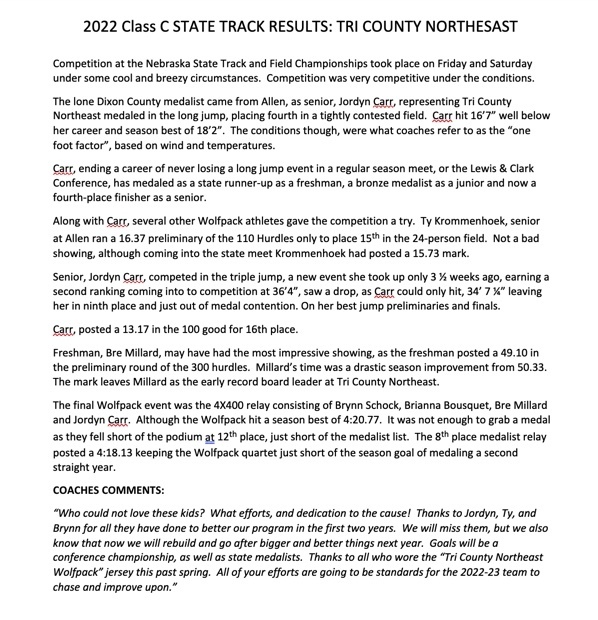 Congratulations to the 24 students who scored in the 80th percentile or higher when they completed the MAP Growth testing throughout the school year (fall, winter and spring)! Depending on their grade level, students tested in the areas of reading, language, math and science. Way to go!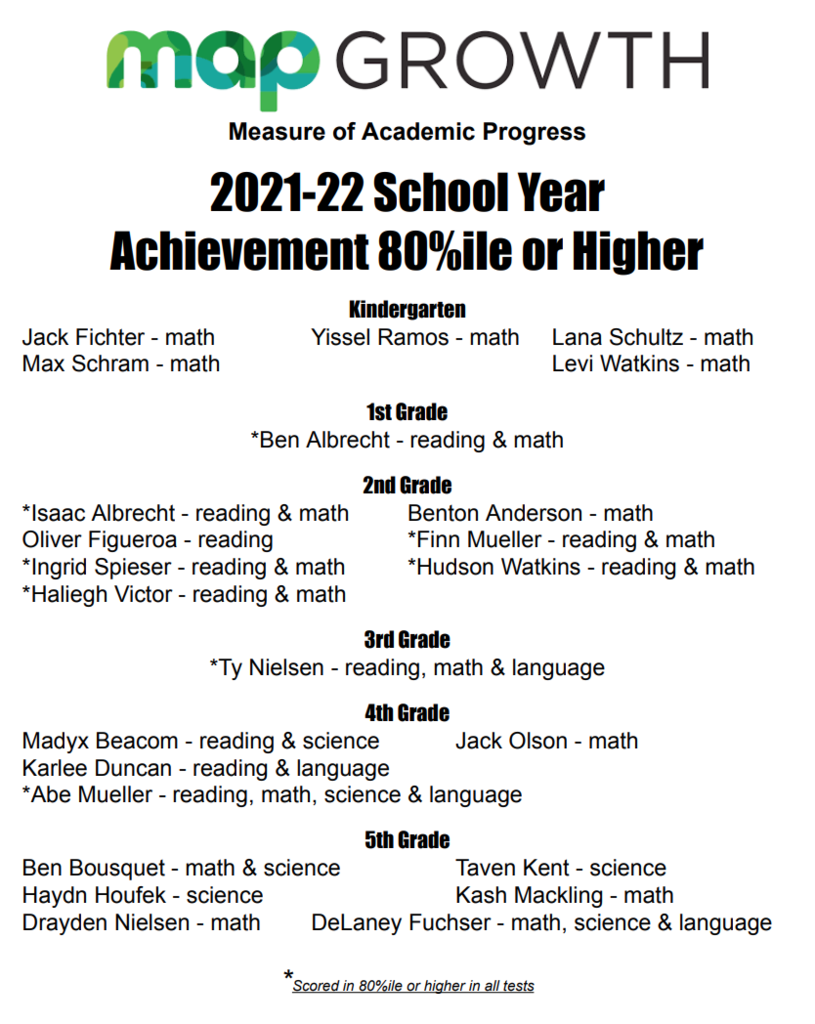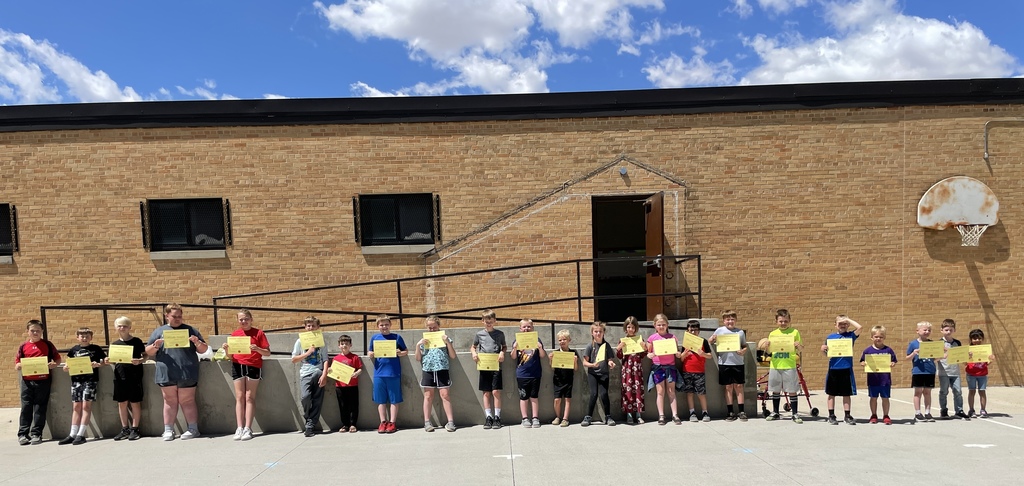 The 2021-22 school year came to end last week. On Wednesday a breakfast was held to honor those staff that are leaving or retiring. Thank you to the following for their years of service to Emerson-Hubbard Community Schools: Mrs. Nancy Casey - *retiring after more than forty years of teaching in the district Mrs. Rebecca Barber Mrs. Kim Francis

Before the students left for the summer, the 4th quarter class pride jar winners got to silly string Mr. Nielsen as their reward. They all enjoyed it! Have a GREAT summer!!!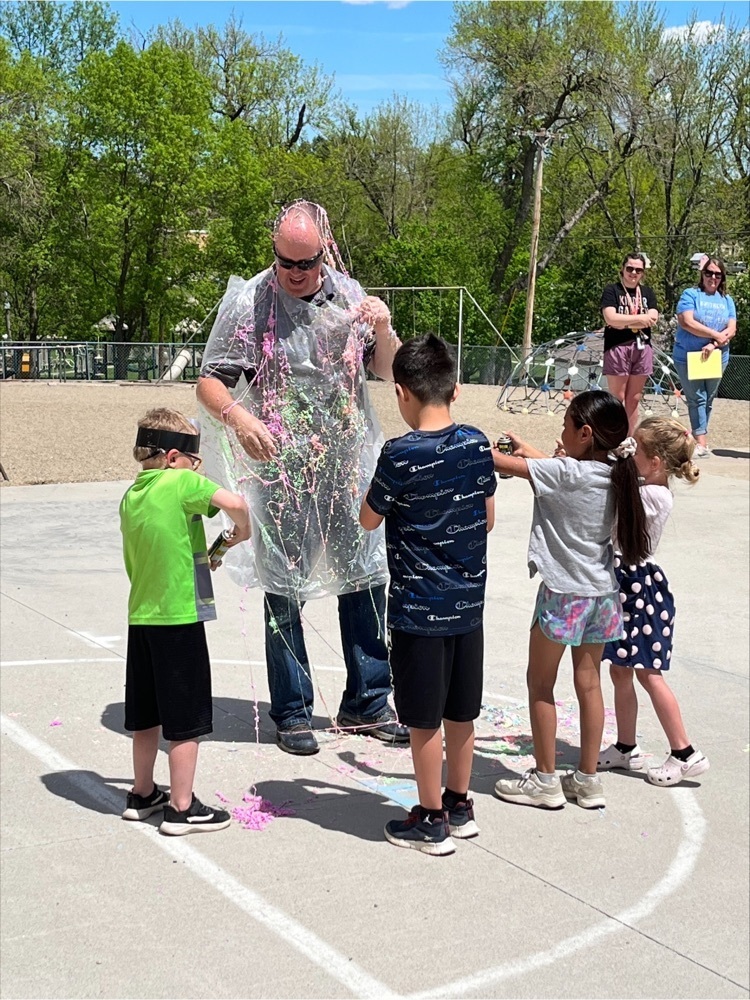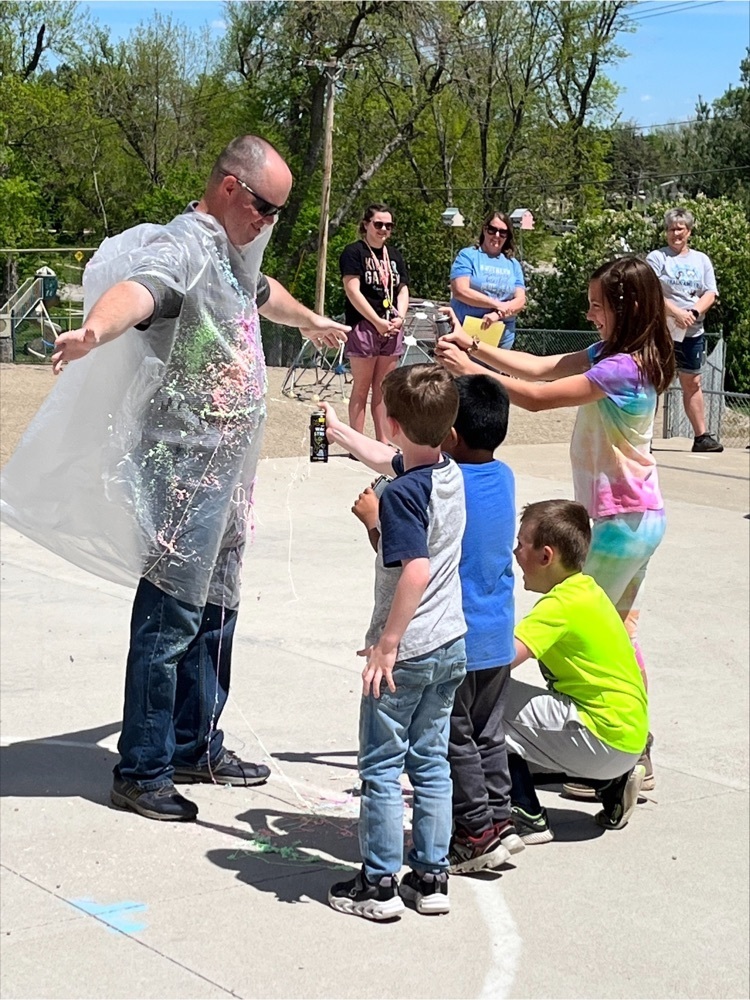 2022 TCNE State golf shirt orders are due by 10:00 AM Thursday, May 19th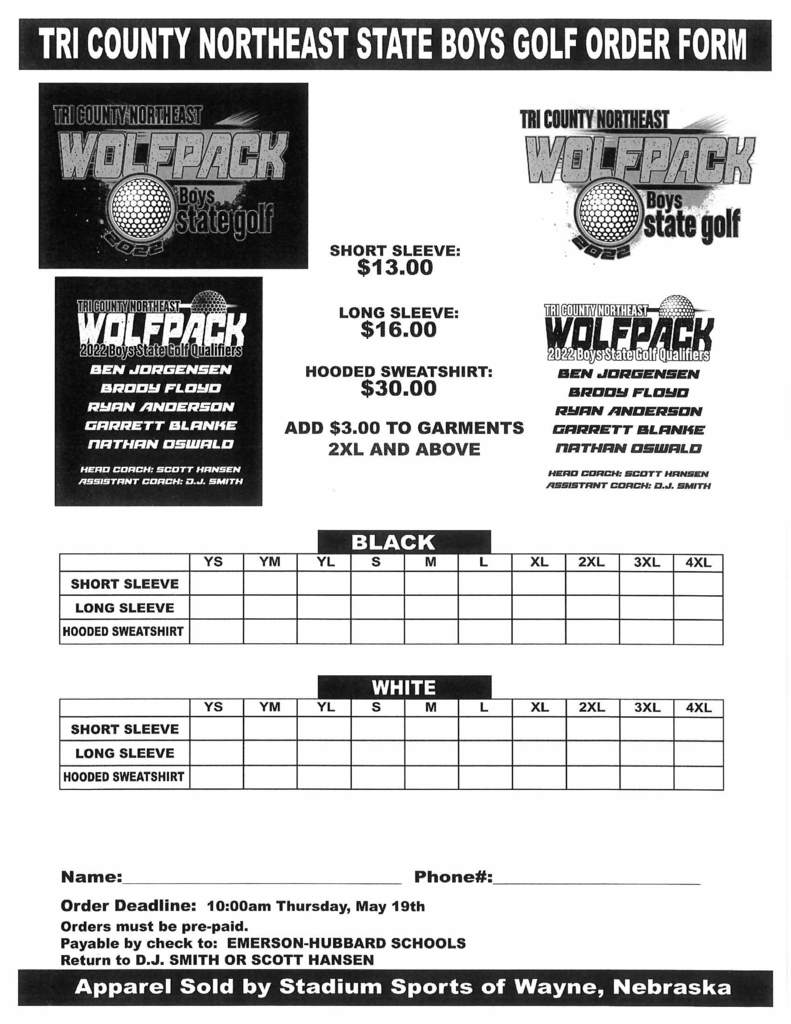 This summer Emerson-Hubbard Community Schools offices will be open Monday through Thursday.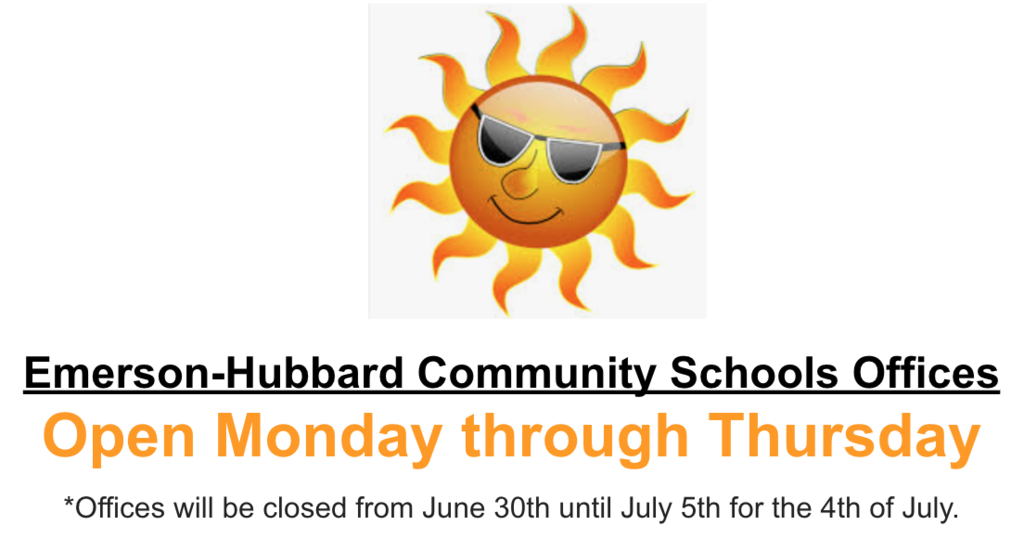 Congratulations to the TCNE Wolfpack golf team on their District C-3 Championship!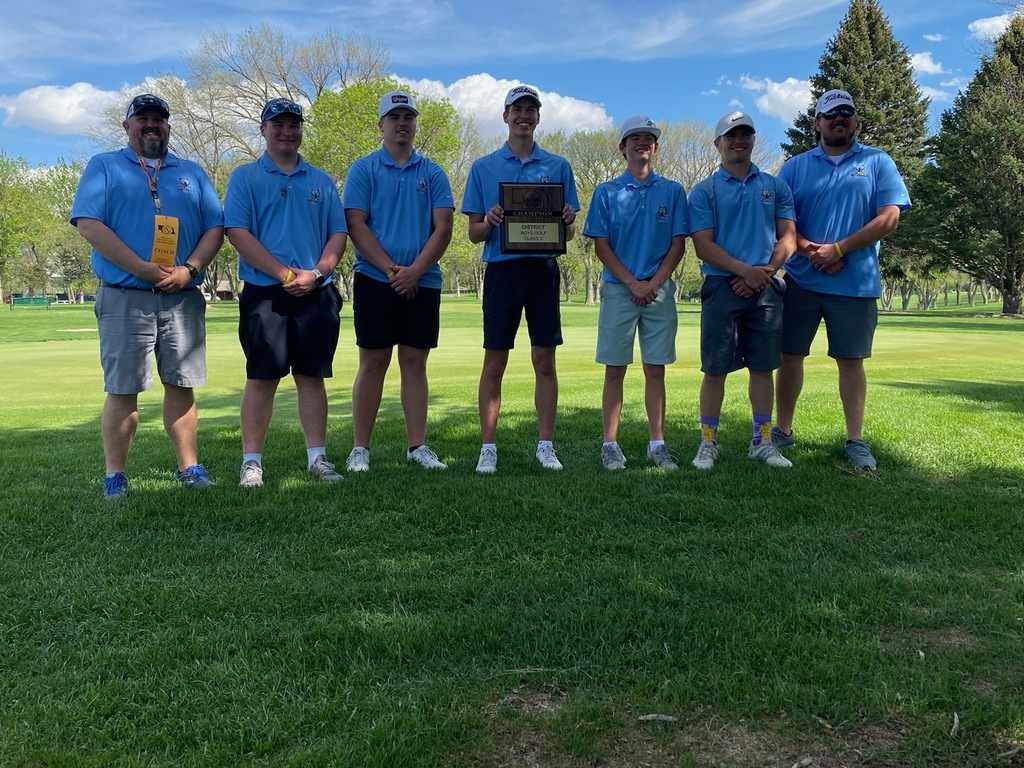 The Emerson-Hubbard FFA Chapter will be hosting their Lock-in on Monday, May 16th, from after school (1 pm) to 5:30 pm. All E-H 6th-11th graders are welcome to attend. There will be leadership activities, games, snacks, and time to work on our SAE projects.

We had to say goodbye to our little chicks 🐣 today (many of the 44 had names😂). Thank you Amy Utech! ❤️1st Grade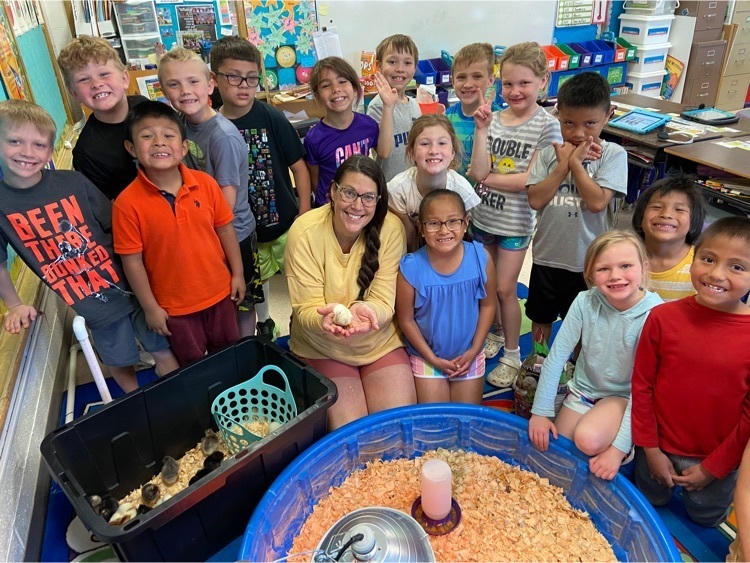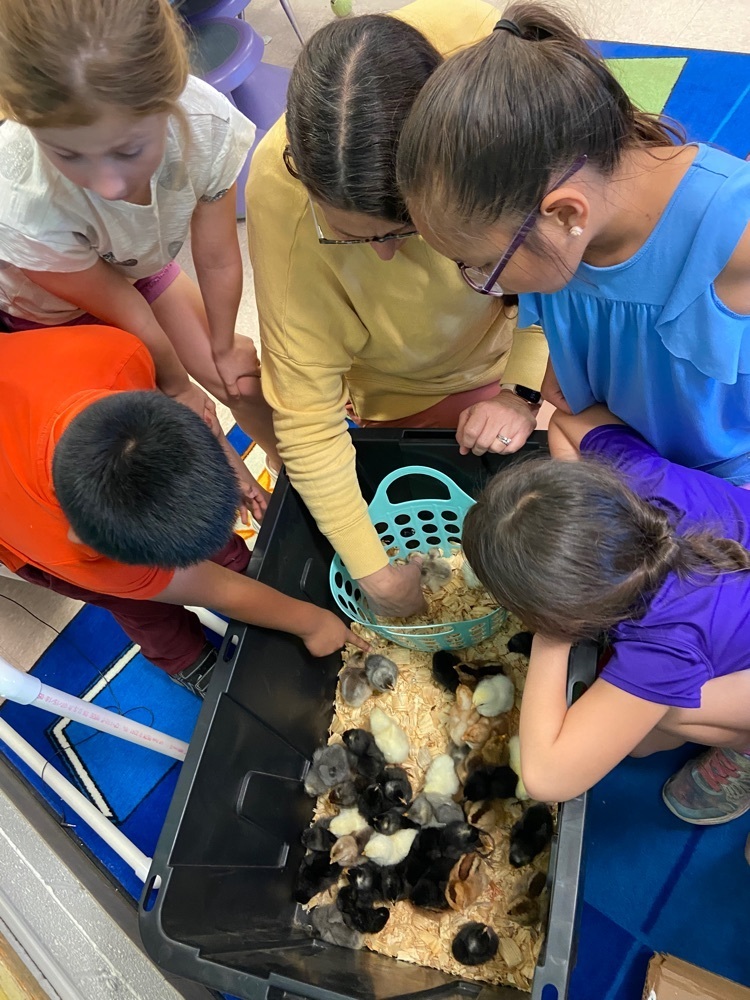 Here is the order form for the State Track and Field shirts. Congratulations to everyone who made it. When the official list comes out I will have the names and events that they made it in.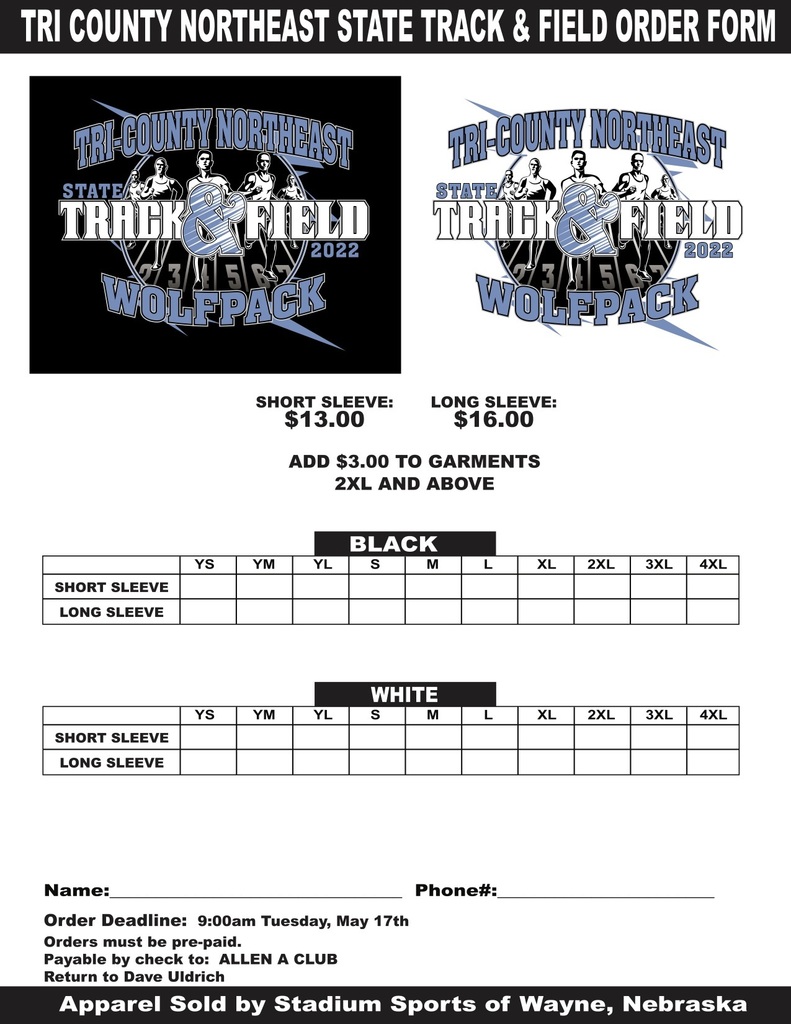 The elementary concert that was postponed last night will take place Monday, May 16th at 7 p.m.

The elementary concert scheduled for tonight has been postponed due to the expected storms.

2022 Graduation

The District Track Meet will start at 10:00 a.m. on Thursday, May 12, 2022. (Due to NSAA urging districts to start early with severe weather forecast)

Here is the order of events for the TCNE Boys and Girls Track team for the District Track Meet at Hartington.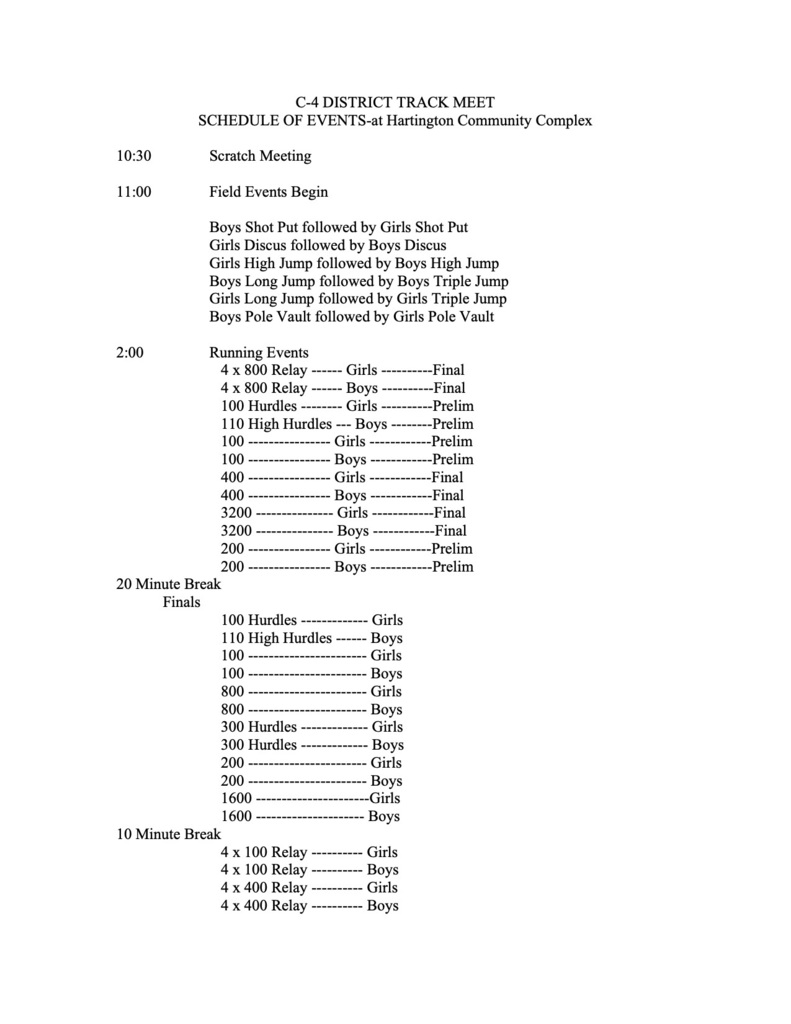 As Hudson F. said this morning, "It's a miracle!" It will be a great day in first grade!🐣

There will be a Driver Education course given at the Emerson-Hubbard high school this summer through Northeast Community College. Sign up online at
https://northeast.edu/drivers-education
, or fill out attached document and send it directly to the NECC address provided on the document.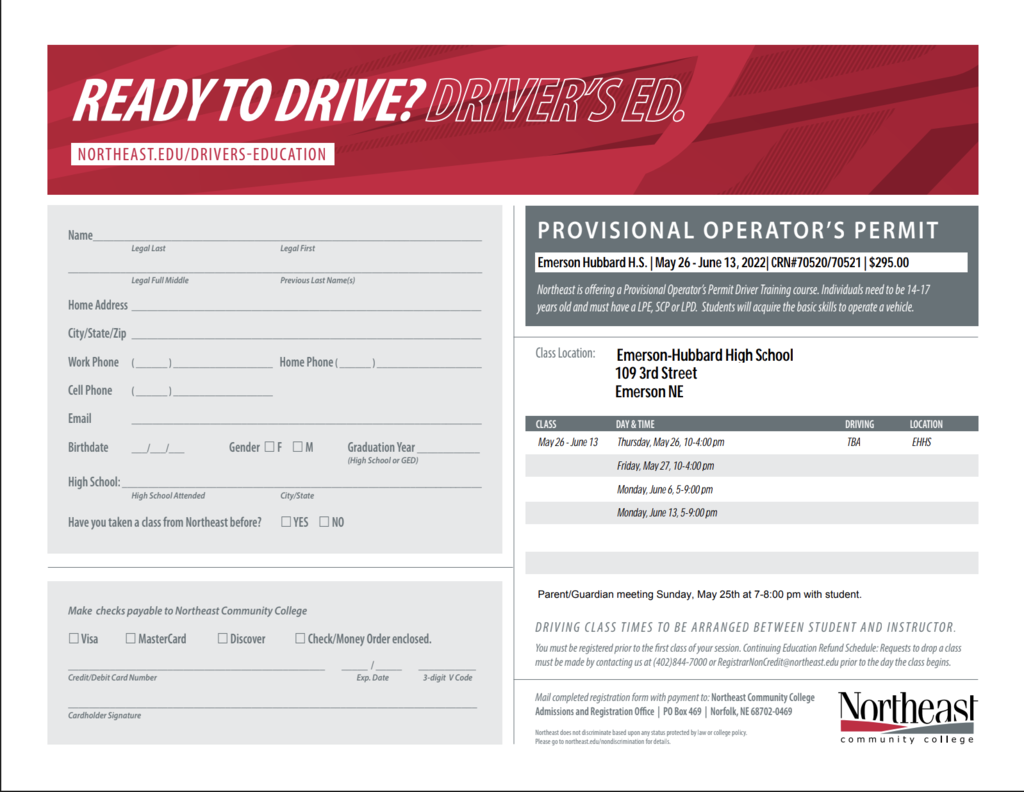 Way to go! Congrats to these E-H students for being selected to Pirate Crew last week by working hard, showing good character and demonstrating leadership in their classrooms!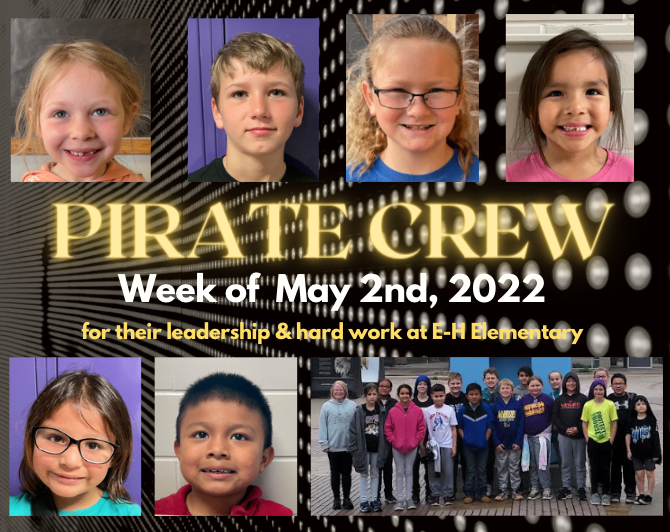 The third graders enjoyed their trip back to the good ol' days at Comb's School while they did some Readin', Riting', and 'Rithmetic. They were fascinated by the all the things they saw in the O'Connor House and the Museum buildings. Heads up parents as many would like to go back next November when it is all decorated for Christmas.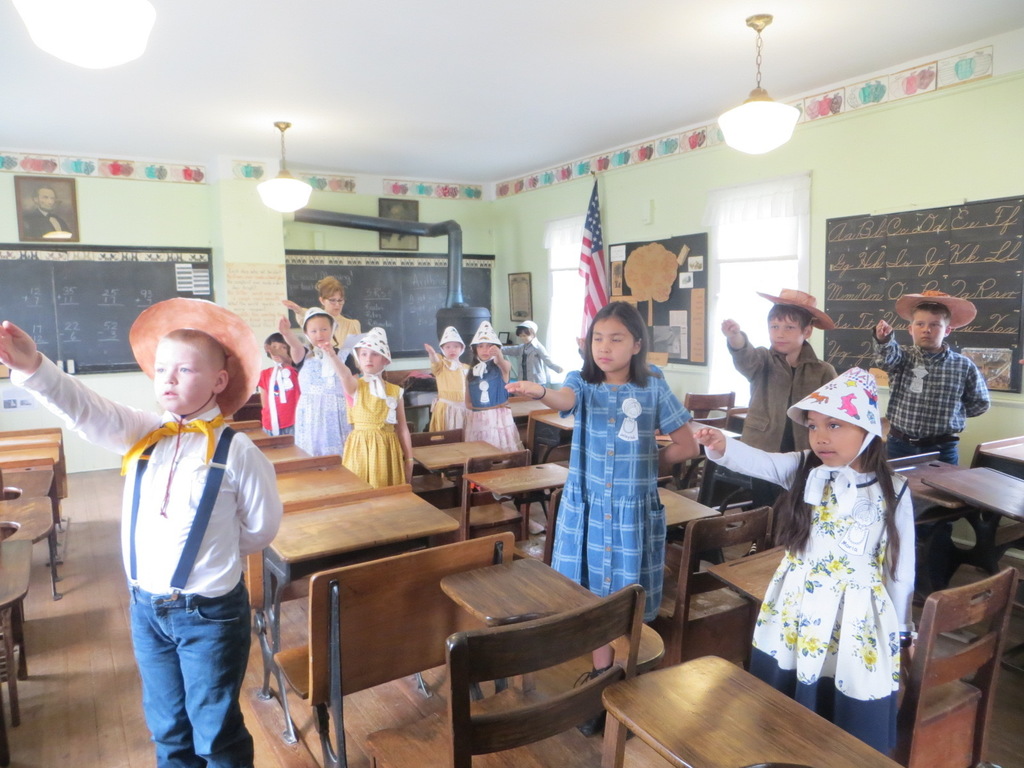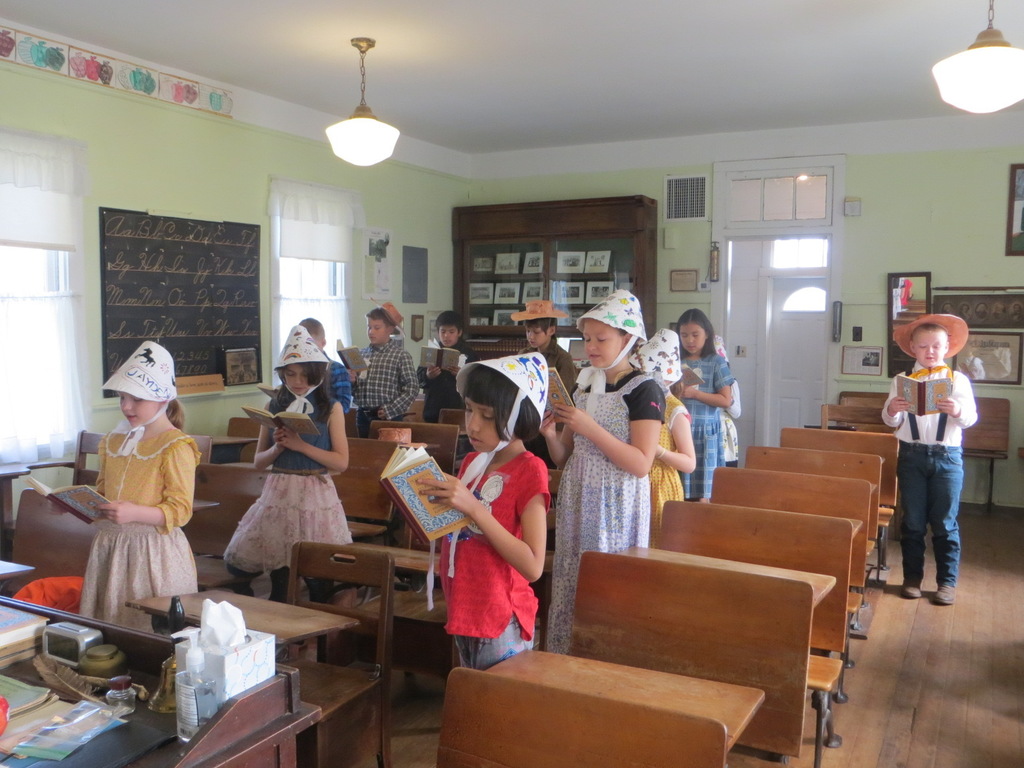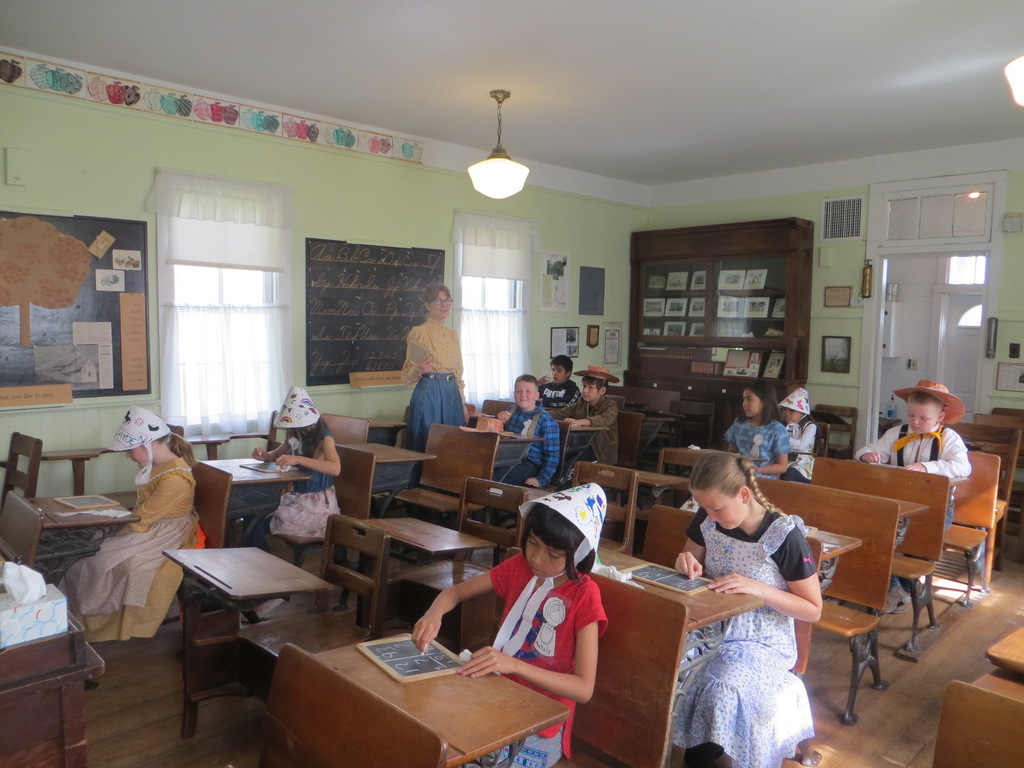 Just a reminder that the TCNE JH track teams last track meet is Monday (5/9) at Laurel starting at 10am. This replaced the Homer meet that was scheduled for Monday. Then the Athletic Banquet is Monday evening with the meal at 6pm followed by the awards program at 6:30.