Good luck TCNE JH Wrestlers at the Plainview Tournament this afternoon! The meet is scheduled to be streamed online at Plainview Pirates YouTube:
https://youtu.be/0J4W5UT_0Vo

Congratulations to Elizabeth Sattler, Charlie Doyle, and Kenzie Liewer on their Outstanding Performer honors at Conference One-Act in Ponca yesterday!

On Tuesday, November 22 at 10:30 AM, the Emerson-Hubbard High School will be hosting the Yellow Ribbon Suicide Prevention Program. The presentation will be for all 6-12 students and staff and we invite ALL parents, guardians, families, and the community to attend as well. Flyers were sent home with all students today. This is a valuable opportunity for all staff, students, parents, families, and community members to attend to create a better understanding of suicide prevention. Yellow Ribbon has a website with additional information and resources:
https://yellowribbon.org/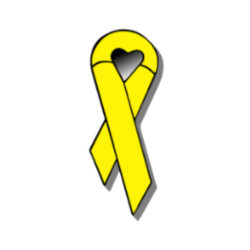 The Preschool class made some beautiful turkey puppets in music class this week. They finished up class by having their turkey sing "Turkey Tom."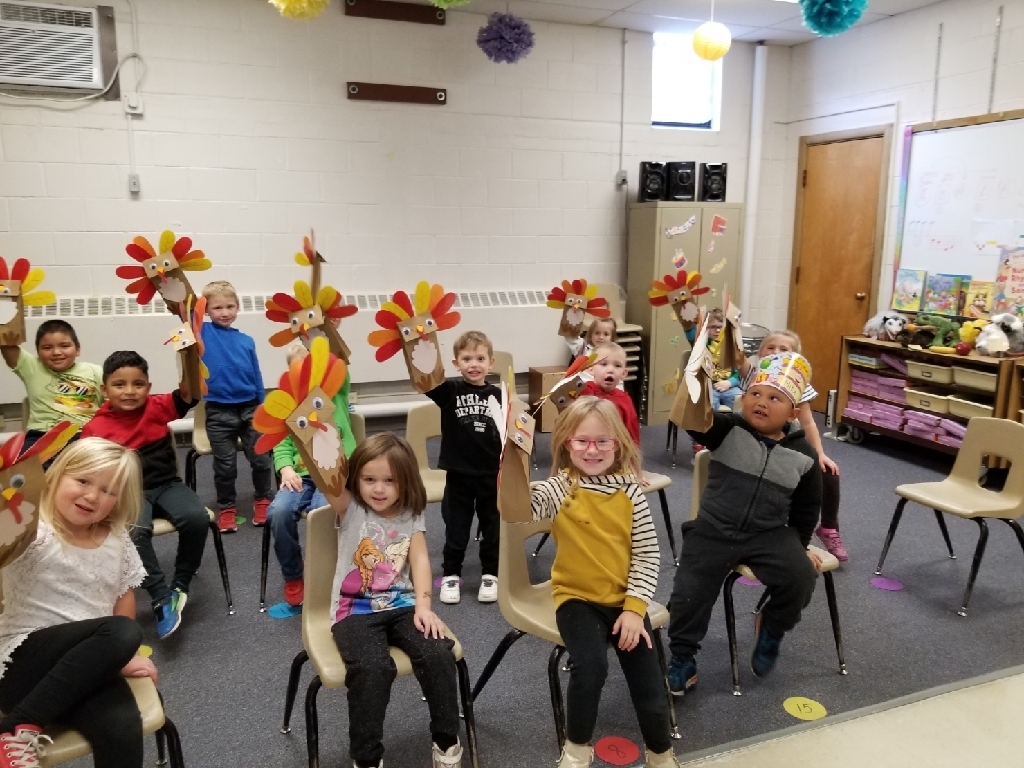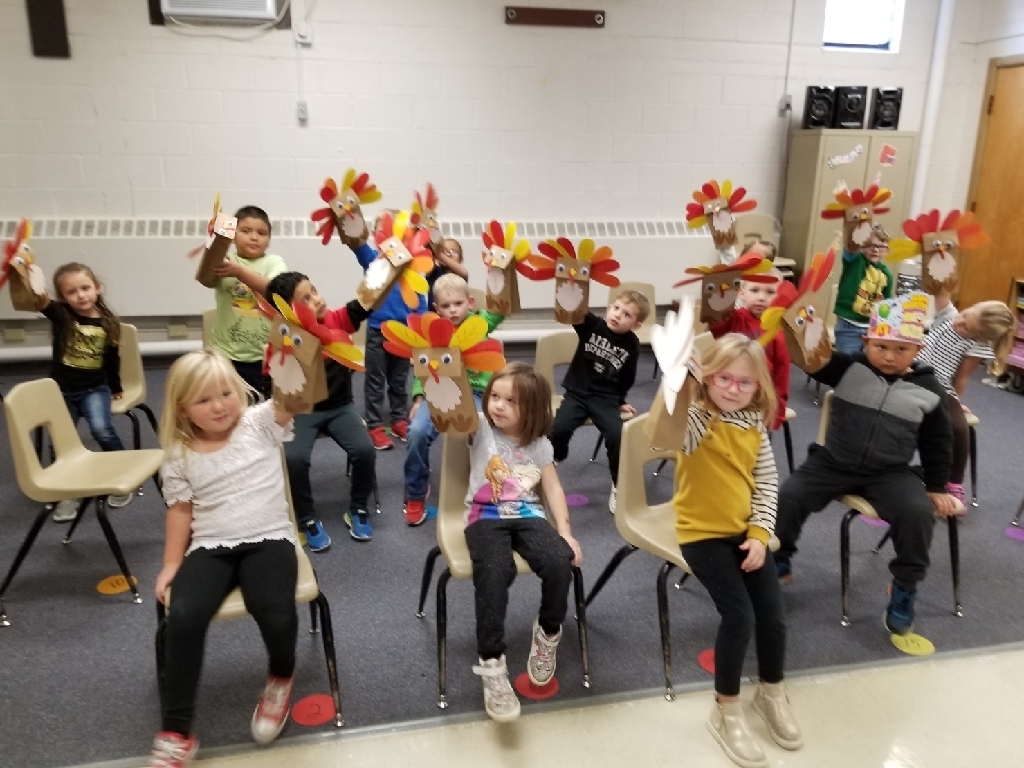 Brrr! The weather has turned cold. Please make sure your child wears warm clothing to school and has a hat and gloves to wear.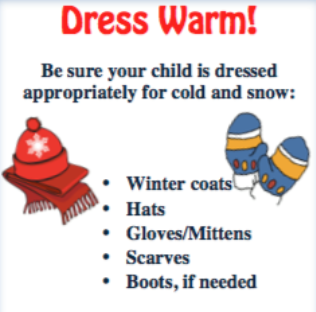 E-H One-Act team traveled to Ponca this morning and will perform "The Airport" at 2:45 this afternoon at the Lewis & Clark Conference Competition. Good luck cast, crew, and directors! Schedule of one-act performances: 9:00 Wakefield 9:45 Homer 10:30 Walthill 11:15 Ponca 12:30 Winnebago 1:15 LCC 2:00 Allen 2:45 Emerson-Hubbard

Congratulations to our Energy Bus Students of the Week! Way to go!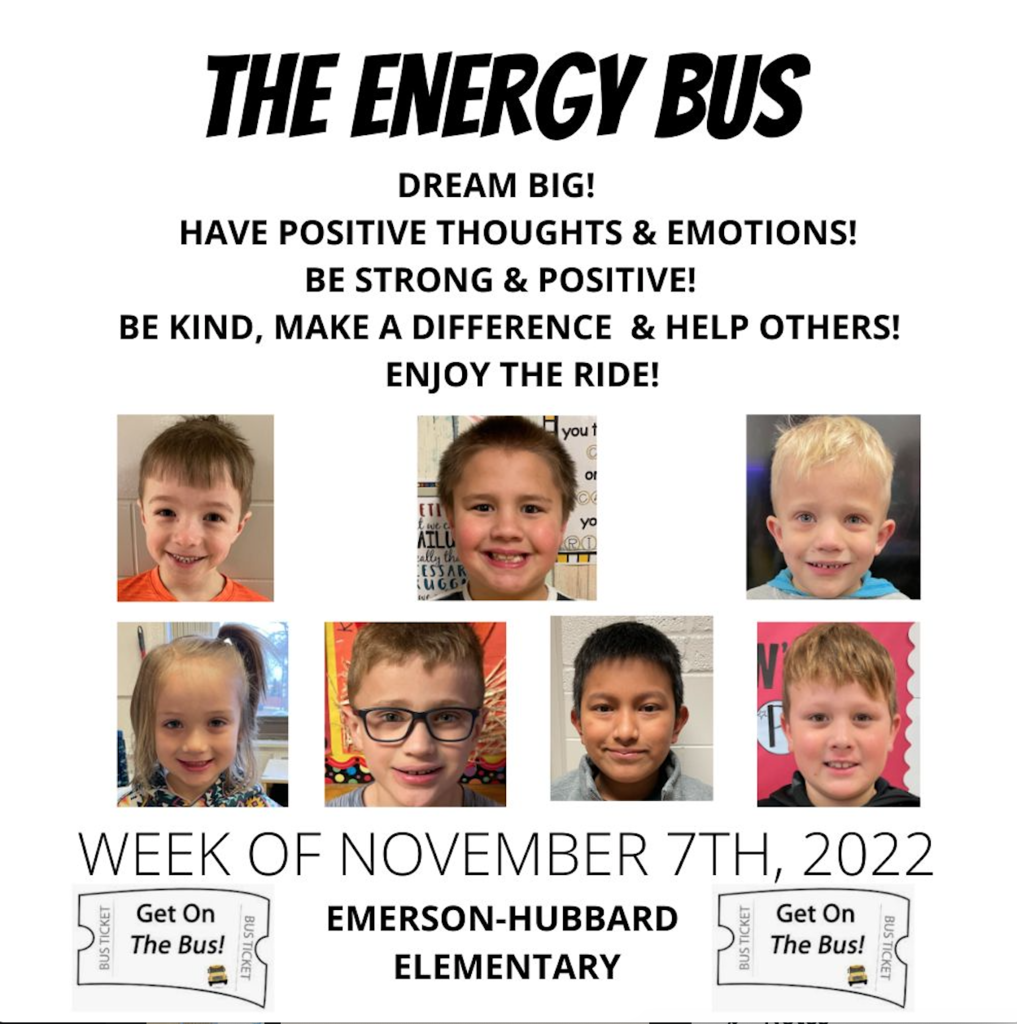 E-H One-Act performed "The Airport" at the Wynot One-Act Festival on Saturday. Congratulations to McKenna Maise, MaxKenzie Liewer, and Ava Luber on receiving Outstanding Performance awards!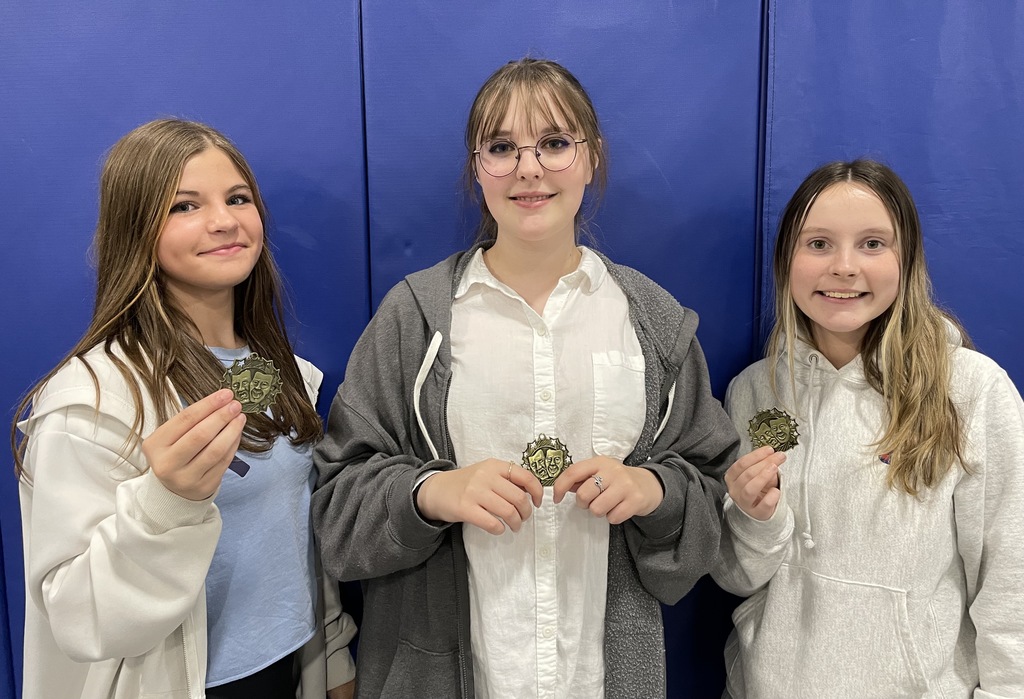 This week's events...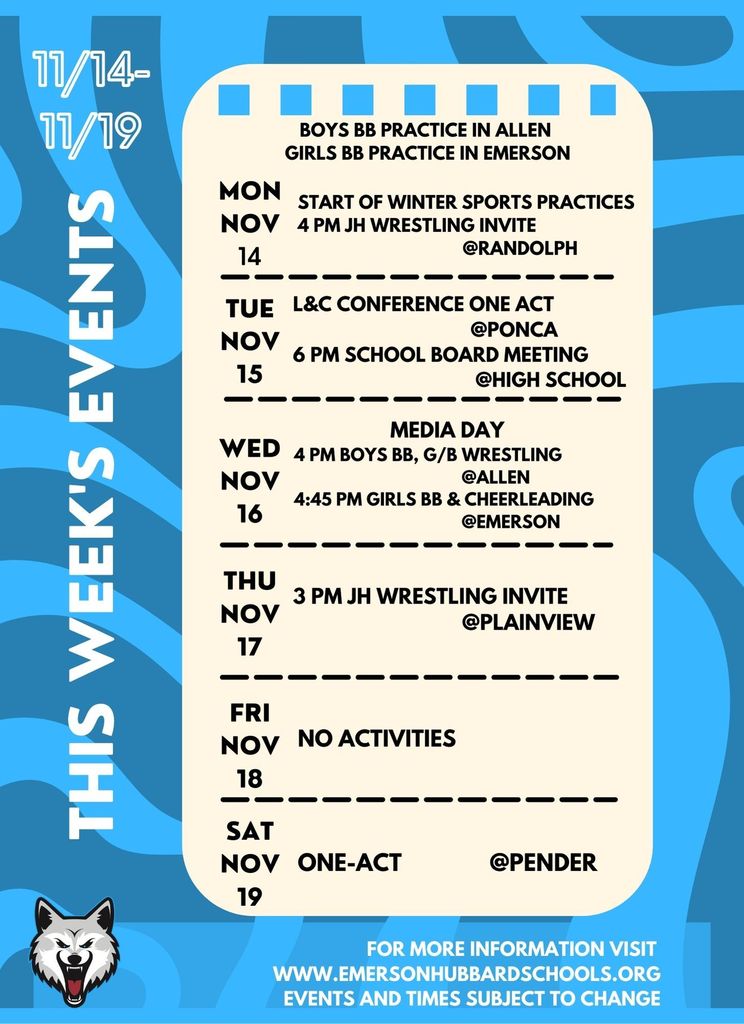 Wolfpack JH Wrestling is in full swing and they are off to a great start at meets this week! They are traveling to Winside for a tourney today at 2 P.M. Go Pack Go! Keep up the good work kids!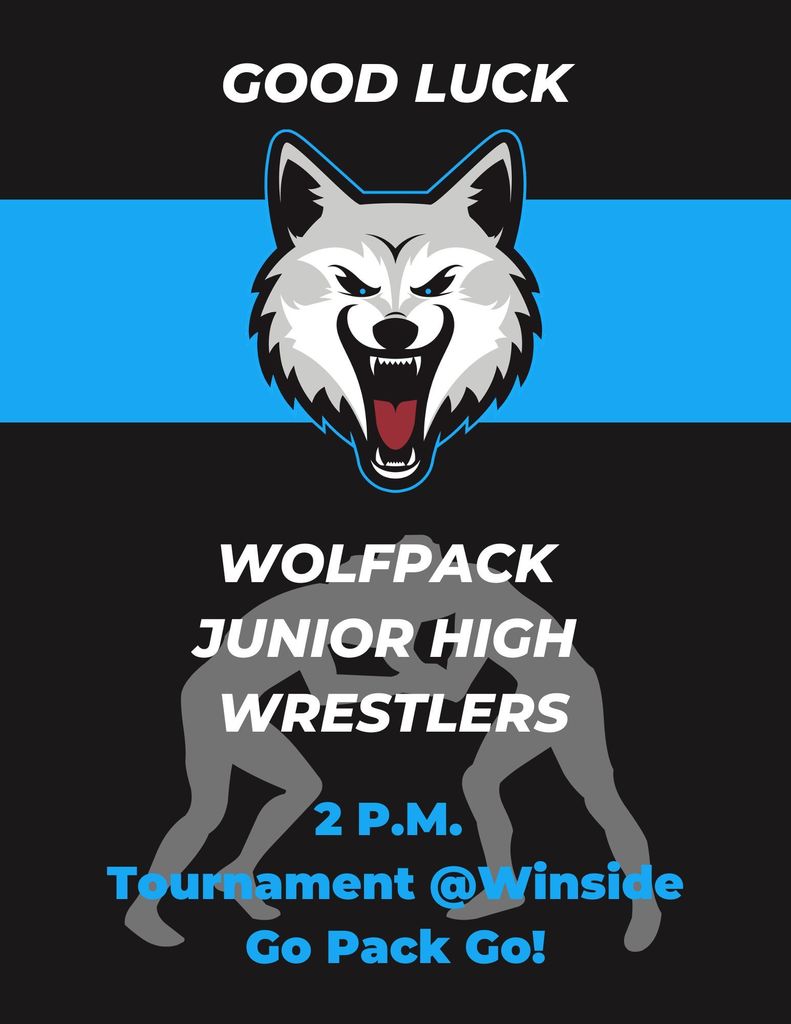 On this Veterans Day, we remember all of the men and women who have served our country with honor and bravery. Thank you for your selfless dedication to protecting our freedoms. We hope you can join the Emerson-Hubbard Student Council and student body this afternoon for our Veterans Day program at the Hubbard Community Center at 1:00 P.M. For those of you who are unable to attend we are planning to record the program and will share on EH Broadcasting YouTube later today. Happy Veterans Day!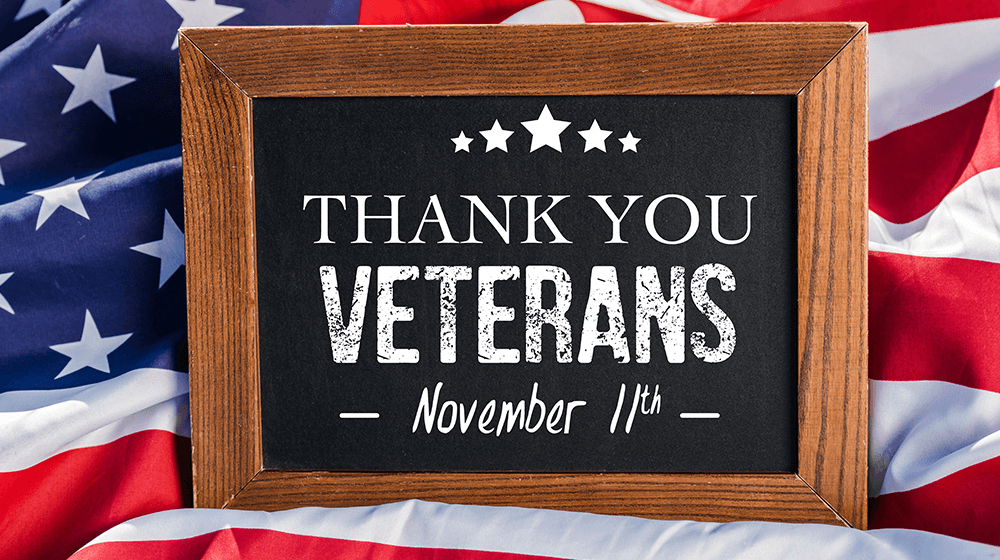 Shout out to TCNE Wolfpack student athletes, Hudson and Michael, on being selected to All-District Football 1st Team and to Joe, Brody, and Bernard for Honorable Mention! 🏈 Congratulations boys! We are proud of you! Go Pack Go!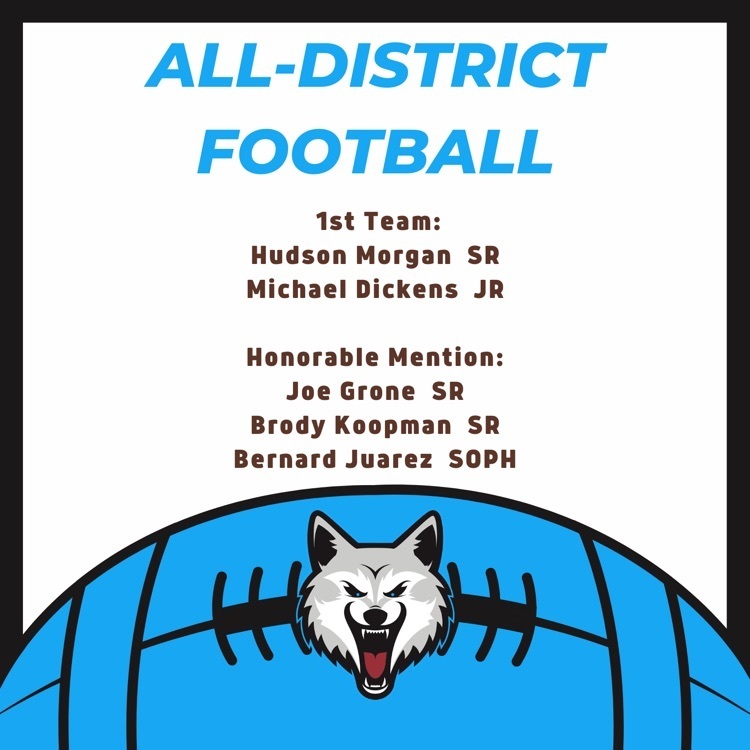 Congratulations to TCNE Wolfpack student athletes, Brianna (1st Team) and Mica (Honorable Mention) on being selected to the Lewis & Clark Conference Volleyball team. 🏐 Great job girls! We are proud of you!

The Emerson-Hubbard Mixed Choir attended the L & C Conference Lewis Division Vocal Clinic yesterday at Allen. They performed "Blades of Grass and Pure White Stones" at the Choral Concert last night, along with several other songs with the Lewis Division Festival Choir at the concert. Congrats to Sydney Baker who was selected to perform with the Honor Choir.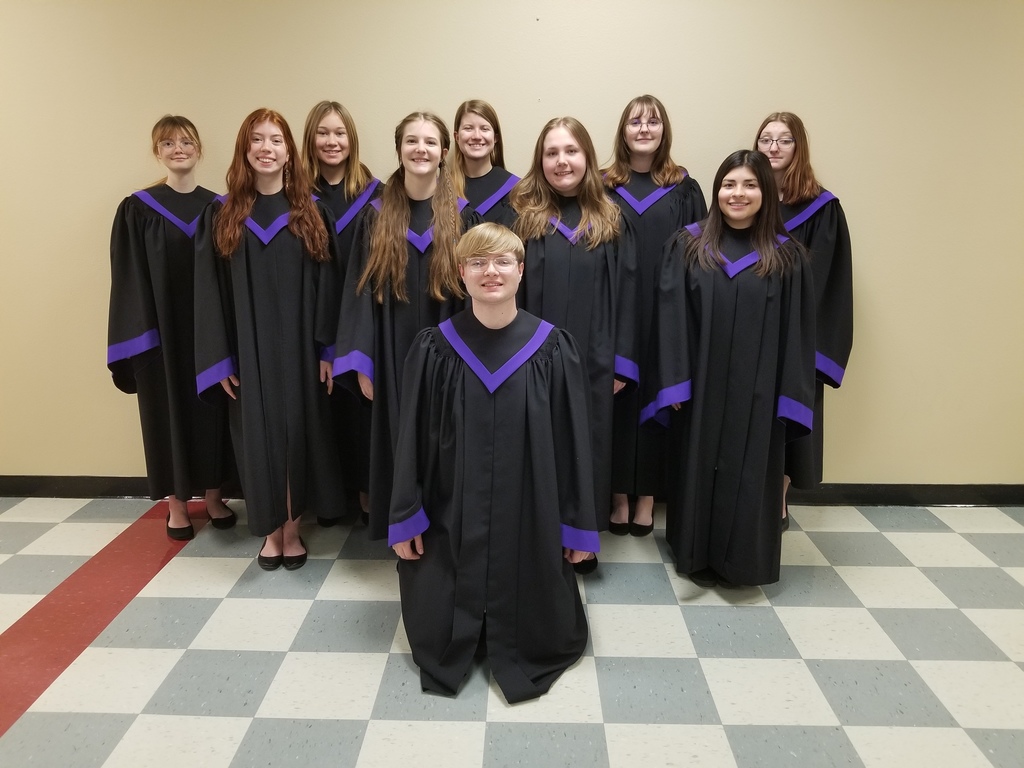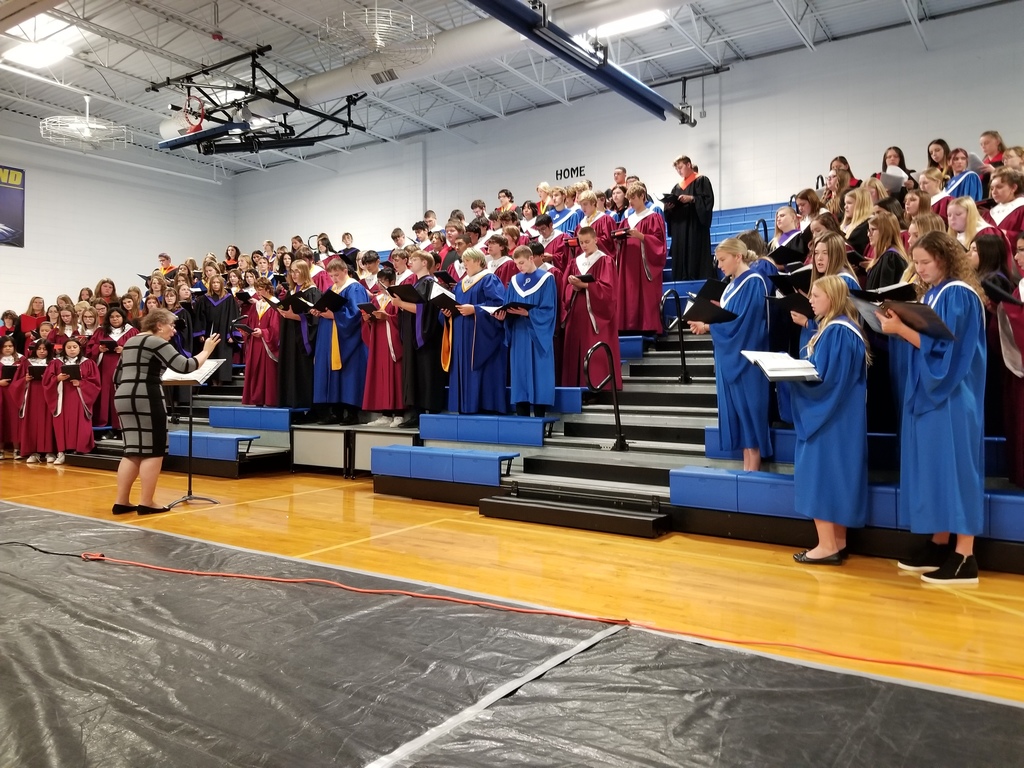 Our annual group now has a instagram account! Come follow us!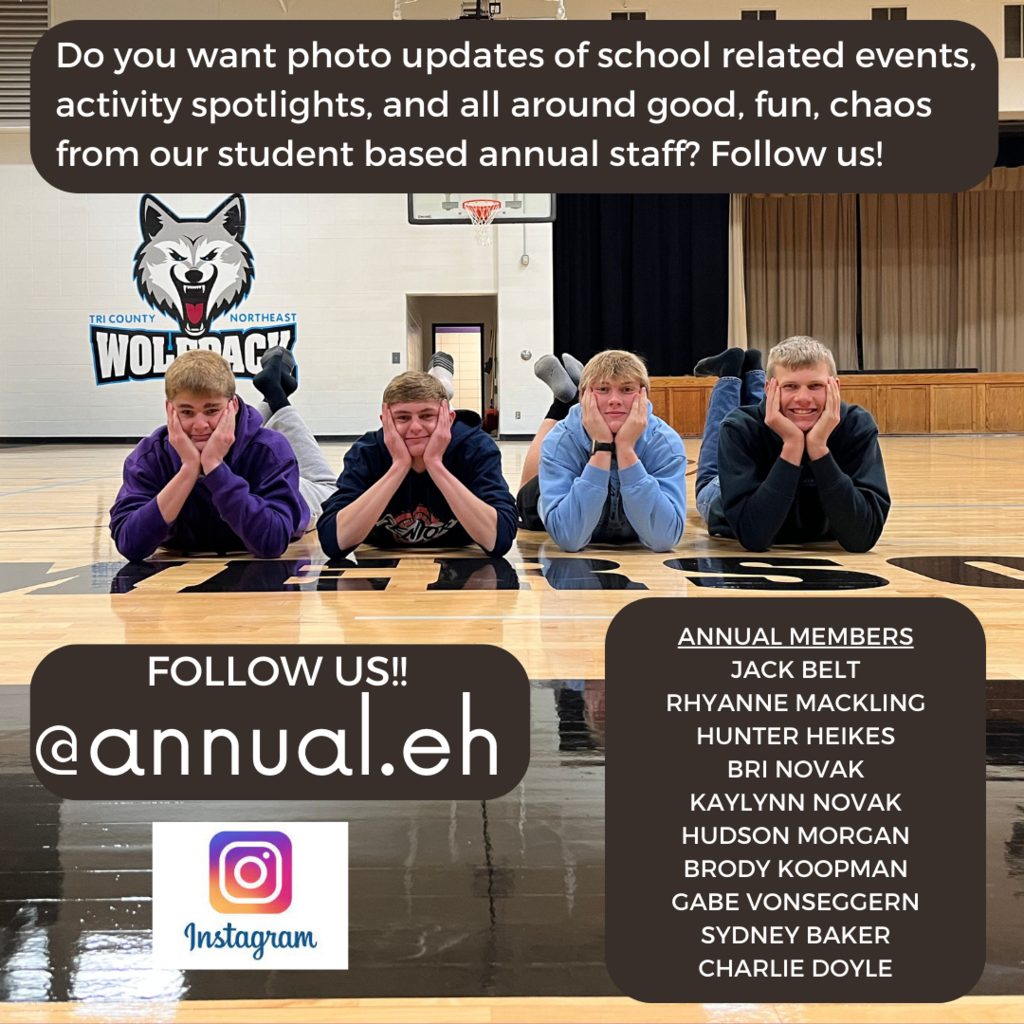 This Week's Events...

October 2022: Bus Ticket Classroom Drawing Winners! Congratulations to these students as their names were drawn out of their classroom's Energy Bus tickets. They will be treated to a pizza party tomorrow for lunch. Keep up the great work Emerson-Hubbard Elementary students!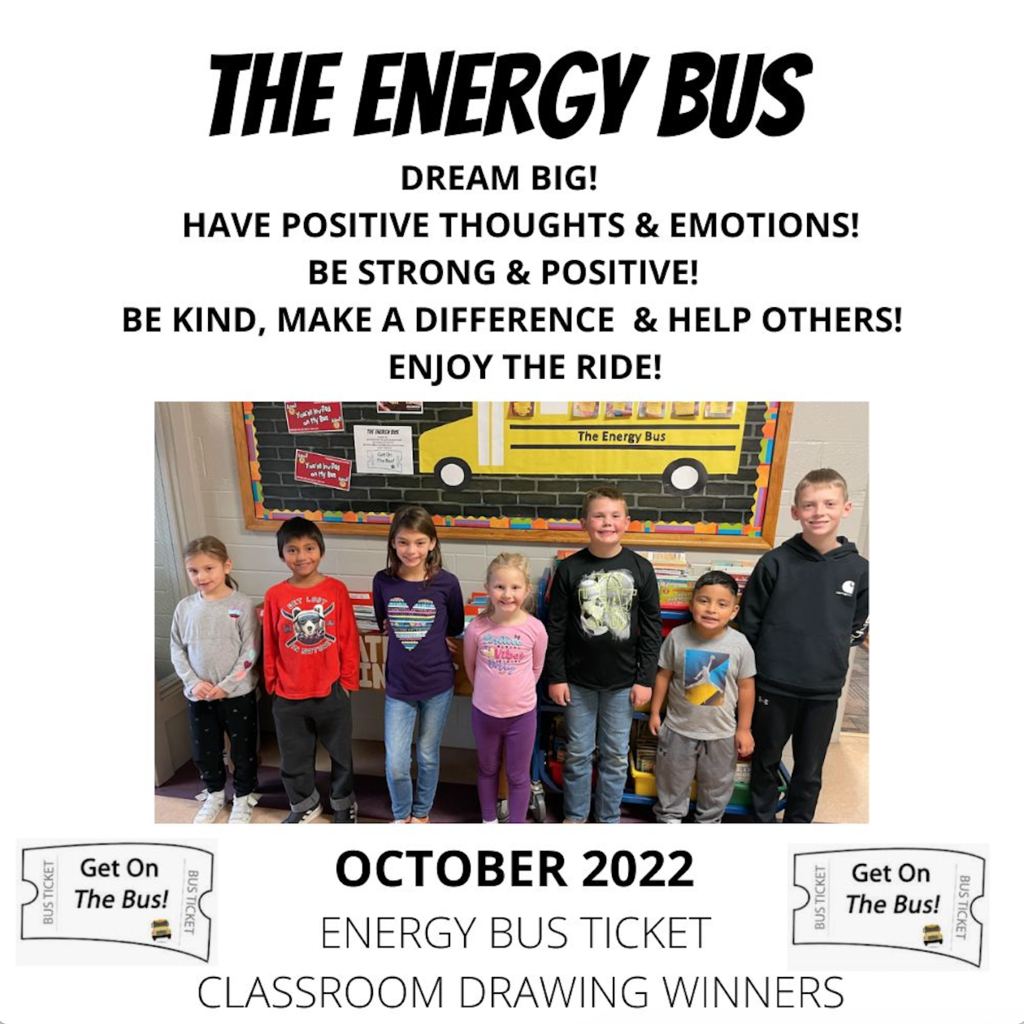 Congratulations to our Energy Bus Students of the Week! Way to go!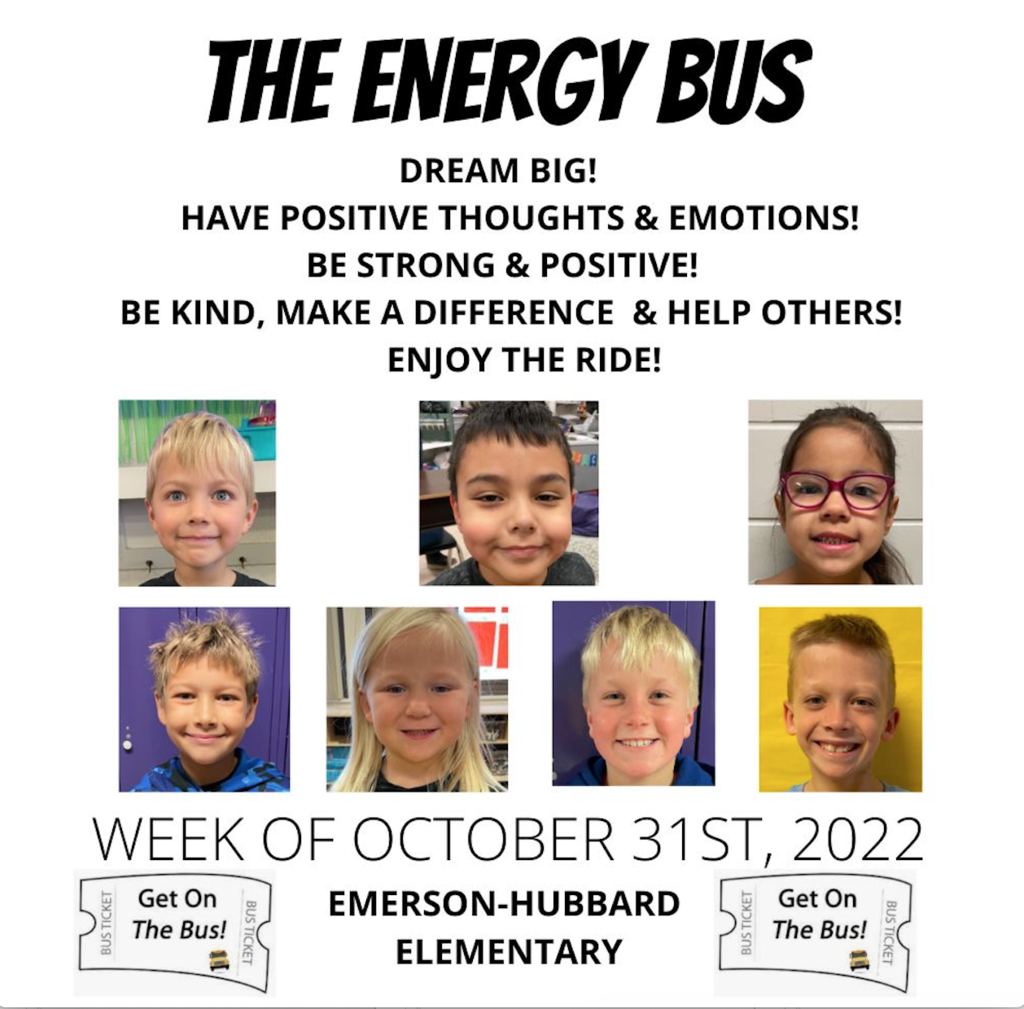 Congratulations to our Energy Bus Students of the Week! Way to go!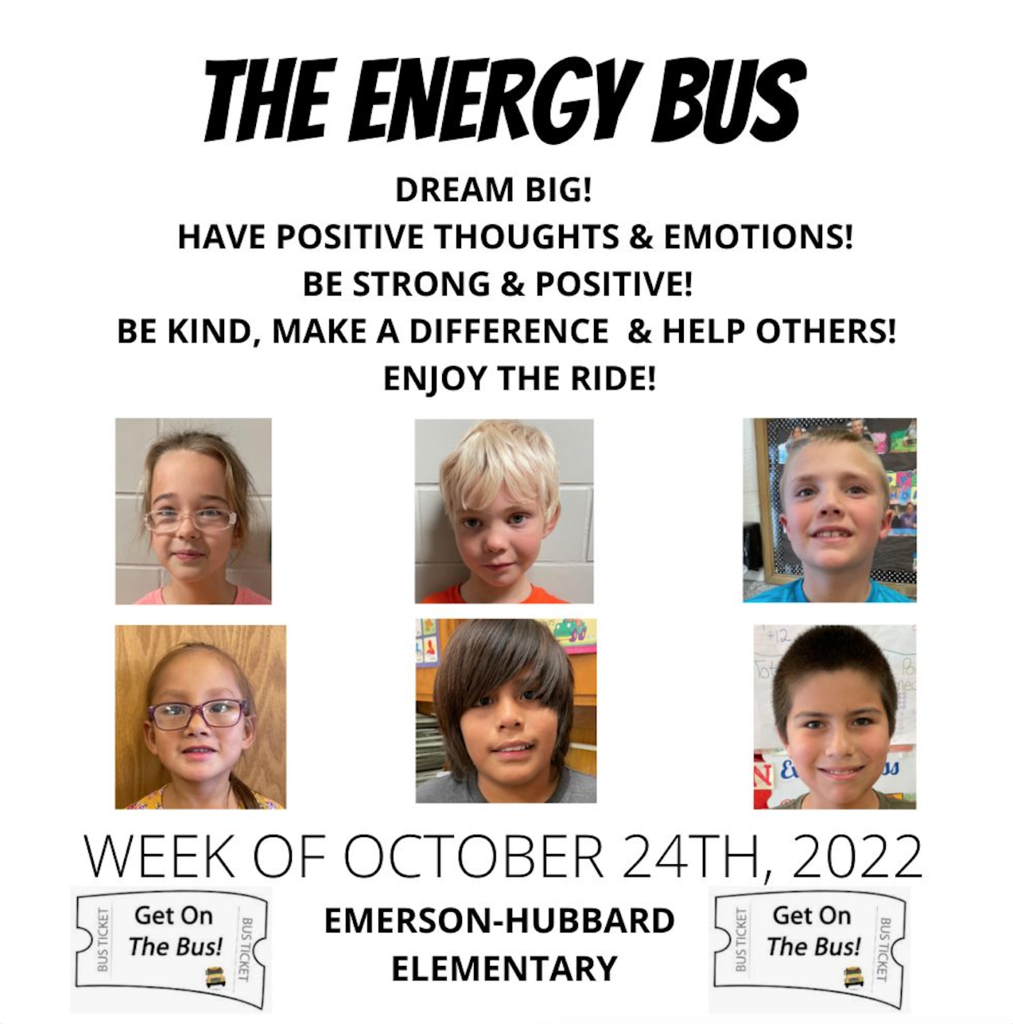 Rhyanne, Calie, Alejandra, and Jenni got the privilege of attending the 95th National FFA Convention last week! Along with seeing 65,000 other FFA members across the nation, the four of them watched other states compete in the parliamentary procedure contest, listened to a keynote speaker, explored the expo center and attended a rodeo. On the journey home, they visited "its Logistics" (to understand their role in the supply chain as a warehousing and distribution facility), the Luthy Botanical Garden, and the Des Moines Farmers Market.