Congratulations to the November 2022 Energy Bus Ticket Classroom Drawing Winners! Their names were drawn out of their classroom's Energy Bus tickets. They selected different awards such as trading chairs with Mr. Nielsen, being assistant principal for awhile and having a snack provided to their class to name a few. Keep up the great work Emerson-Hubbard Elementary students!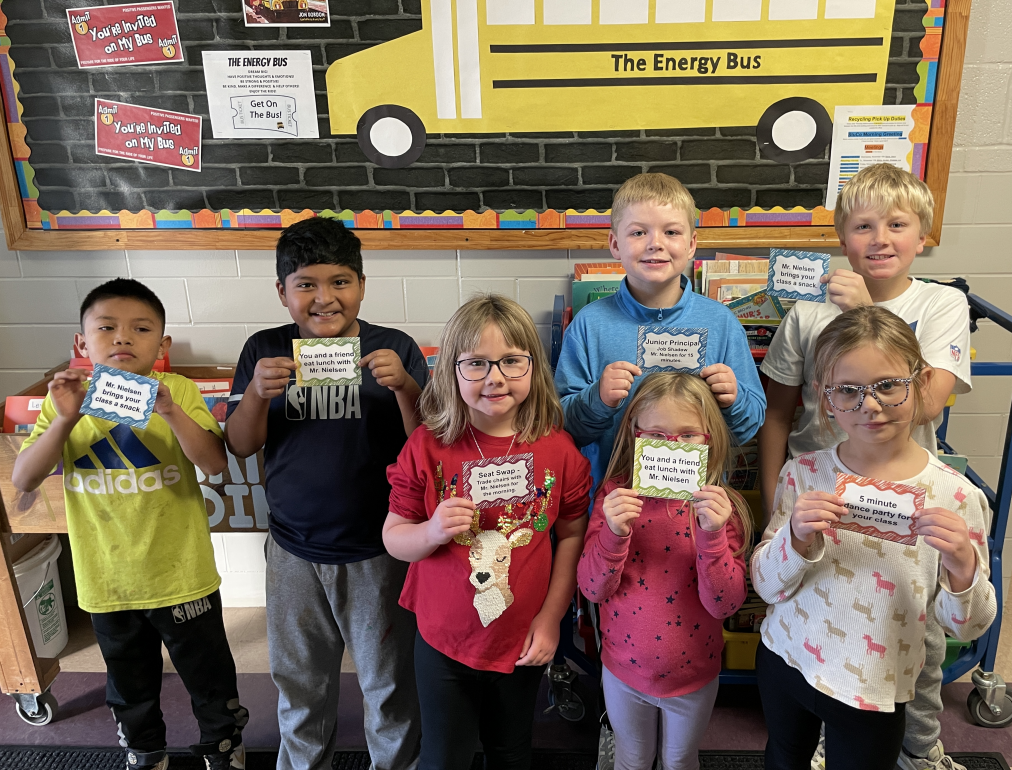 The Wolfpack basketball teams are headed to Bloomfield tonight! Girls JV start is set for 4:30 P.M. start followed by varsity girls and boys. Good luck Pack!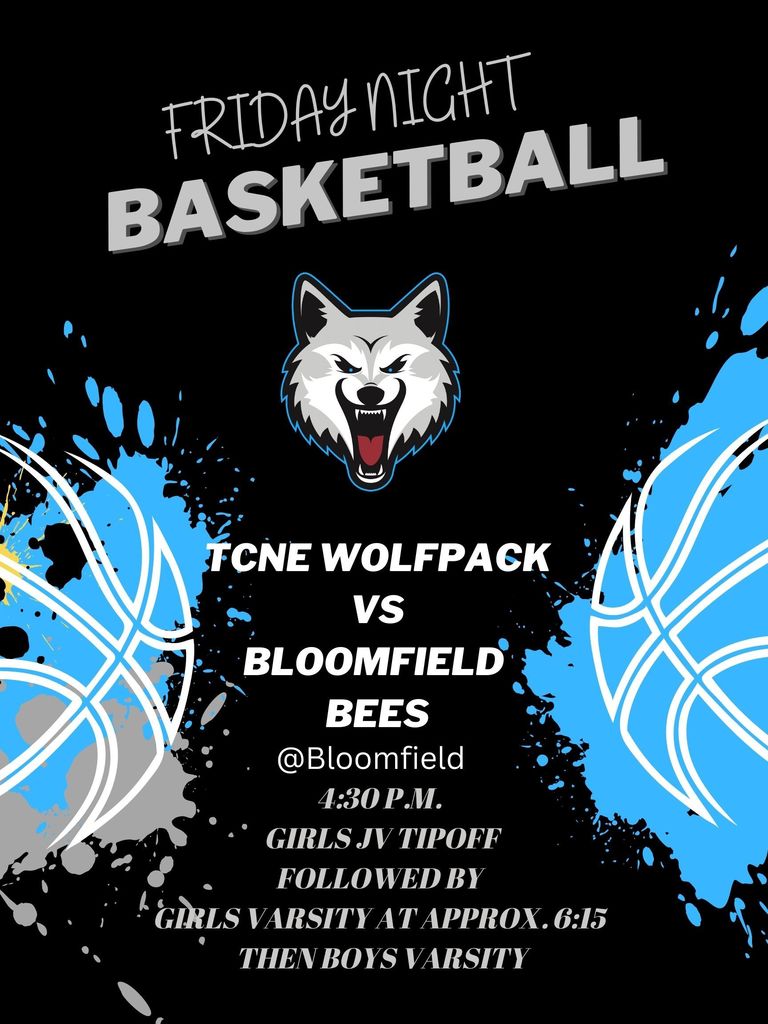 The E-H FFA had some great success, close finishes, and lessons learned yesterday at their District Leadership Development Events in Madison. Qualifying for state were the Ag Demo and Parliamentary Procedure teams. Alternate for state was Rhyanne Mackling with her Natural Resources speech. Receiving 5th place were Charlie Doyle (Extemp) and Makayla Horak (Creed). Congrats to all who competed!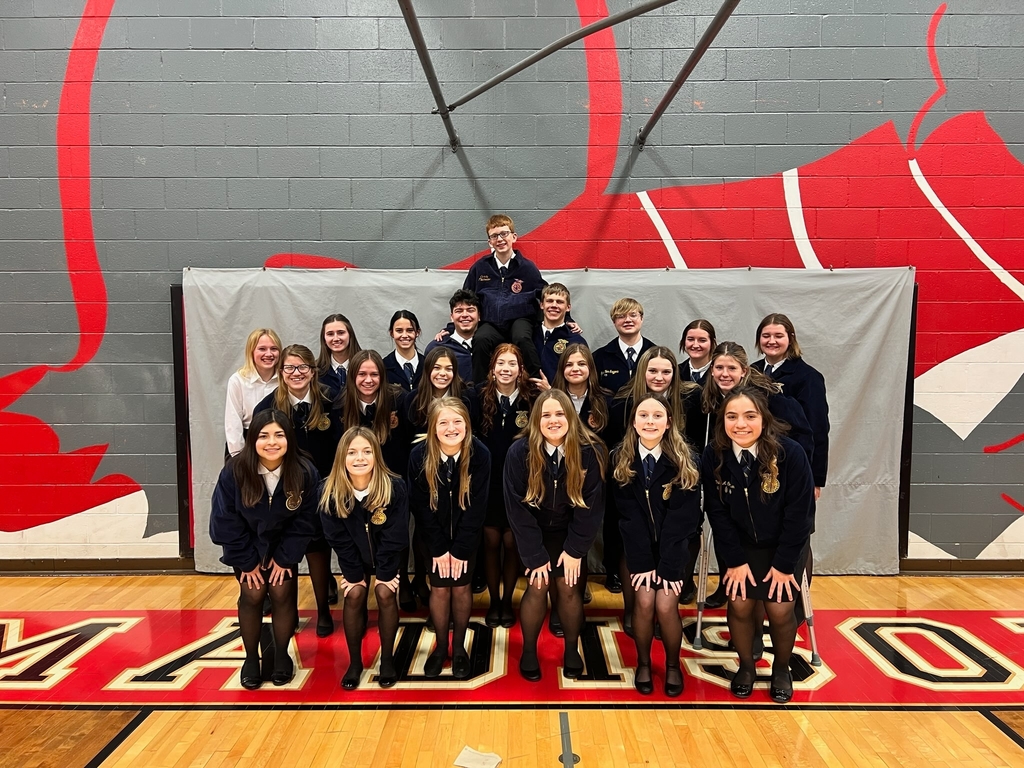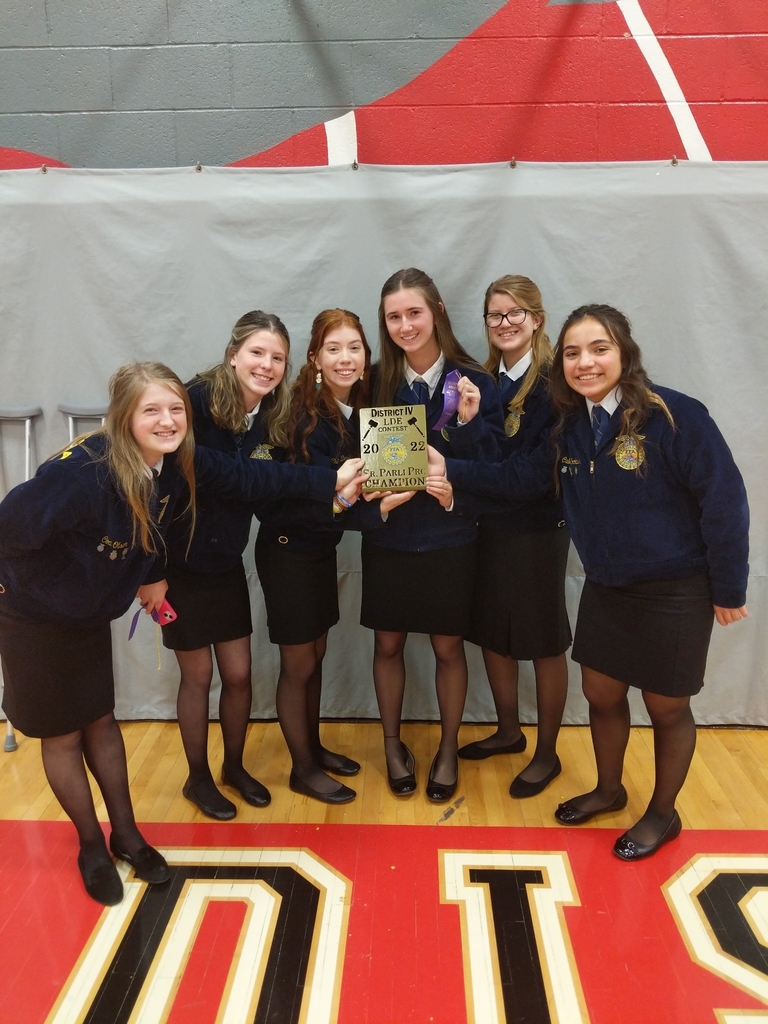 TCNE Wolfpack boys wrestling team kicks off their season tonight at Ponca with a dual vs the Indians! First match on the mat set to start at 6:30 PM. Go Pack Go!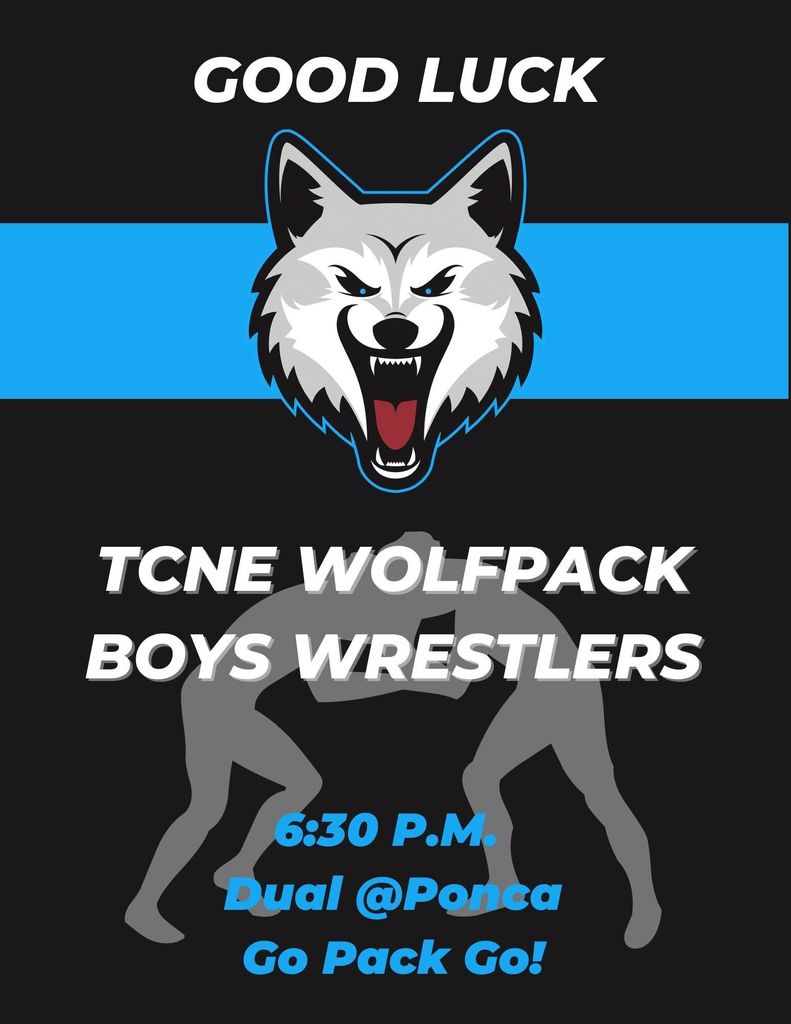 It's Basketball GAME DAY! Season opening games are in Allen tonight vs Crofton starting with a four quarter girls JV game at 4PM. Varsity girls will play following the JV game at approximately 5:30 and varsity boys will play the last game of the evening. There will not be a boys JV game tonight or tomorrow. Good Luck Wolfpack!!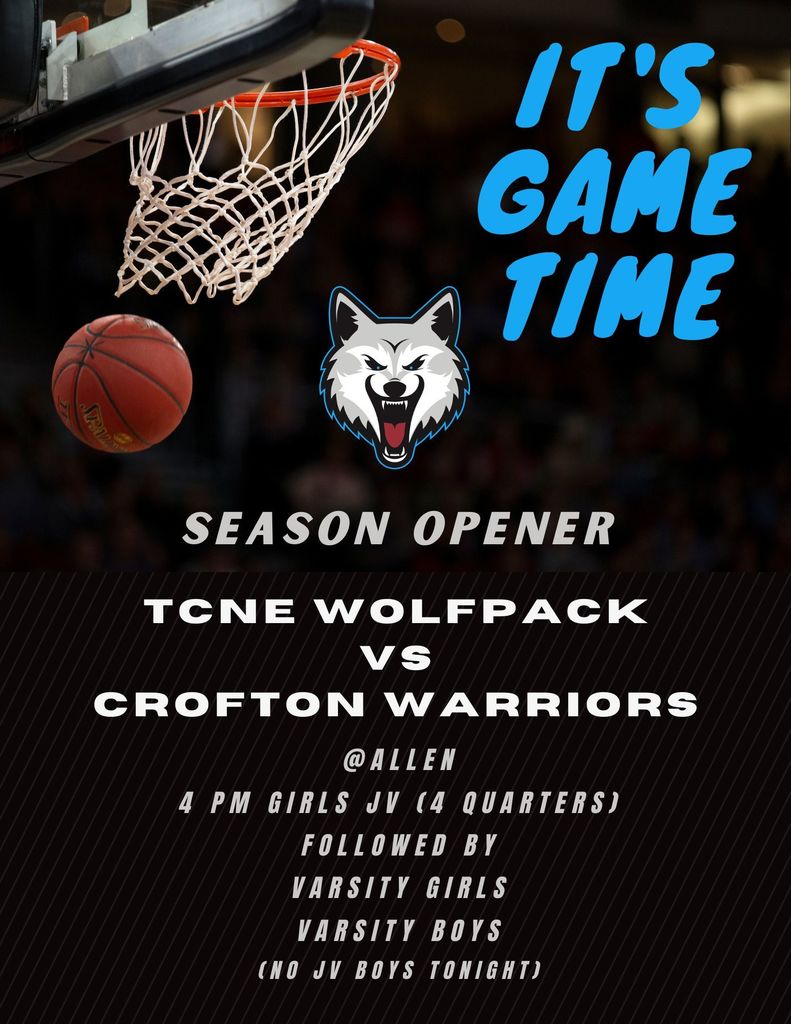 Please join us for our annual Winter Concerts!!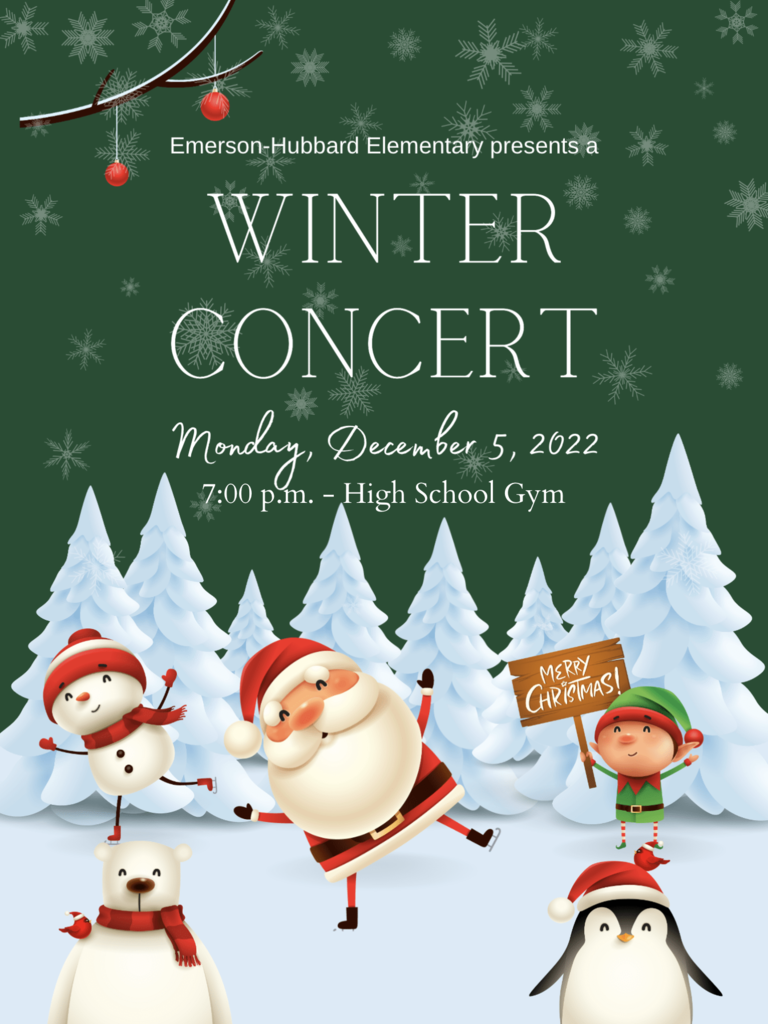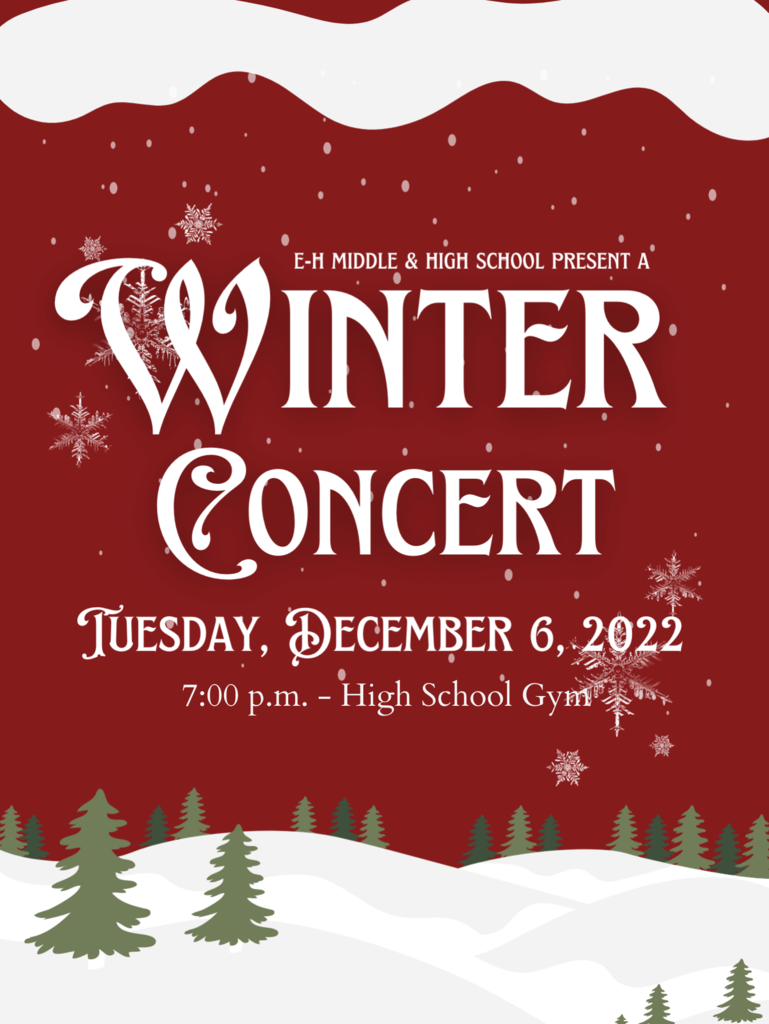 Pre-K thru Seniors would like to help stock the shelves of the Emerson Food Pantry and so they are having a little competition within the school district. Each student should receive a copy of the below flyer, so please check their bags today or tomorrow. If you have any questions please reach out to a high school Student Council member or Traci Millard
tmillard@ehpirates.org
. Thank you in advance for your support of our Holiday Fundraiser 🎄🎅🏻🎄

8 AM UPDATE: Today, Tuesday, November 29th, Emerson-Hubbard Community Schools will be CLOSED. Today, Tuesday, November 29th, Emerson-Hubbard Community Schools will have a 10:00 AM Late Start. D2-3 District One-Act at Wynot has a 1 hour late start.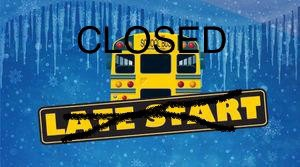 The Wish Lists are on the Giving Tree at Post 60 Market and are ready for you to pick up. Please see the flyer for more information. Thank you in advance for helping make the holidays merrier for the students at Emerson-Hubbard 🎄🎁🎄

This week's events...

Parents and community members are invited to come watch our members practice one final time before competing at District LDE's next Wednesday. We hope to see you there!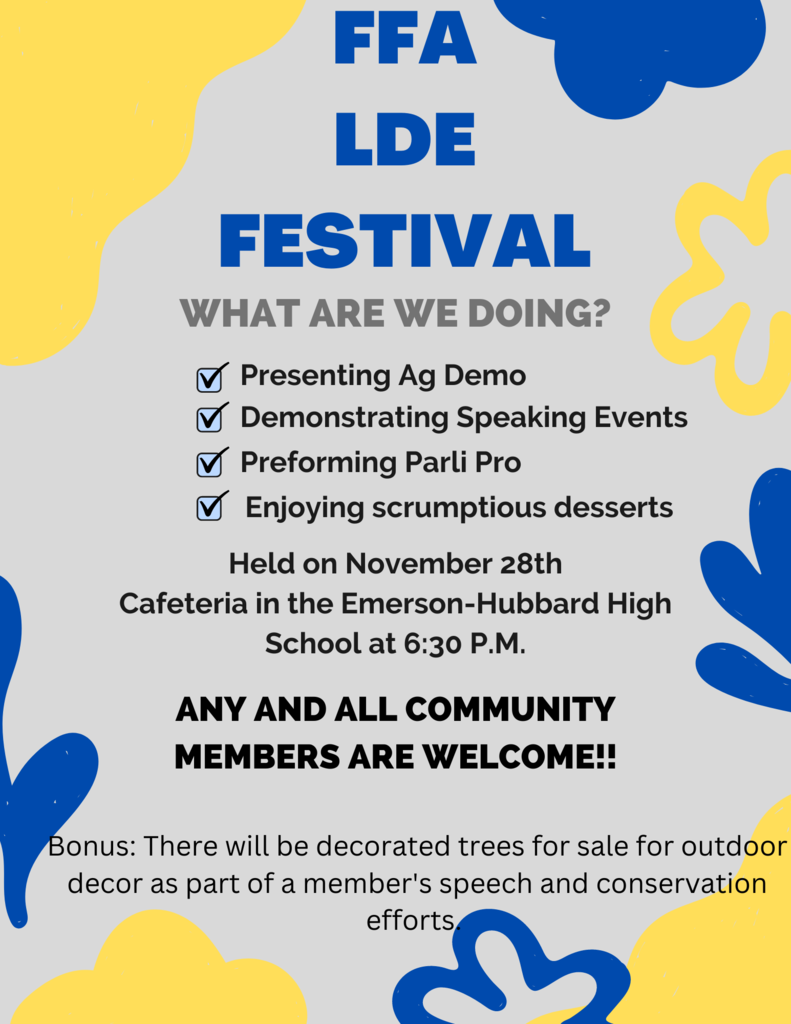 Reminder that students have an early dismissal at 1:50 P.M. today and NO SCHOOL Thursday or Friday. Take time to relax and enjoy your break. Happy Thanksgiving! See you Monday!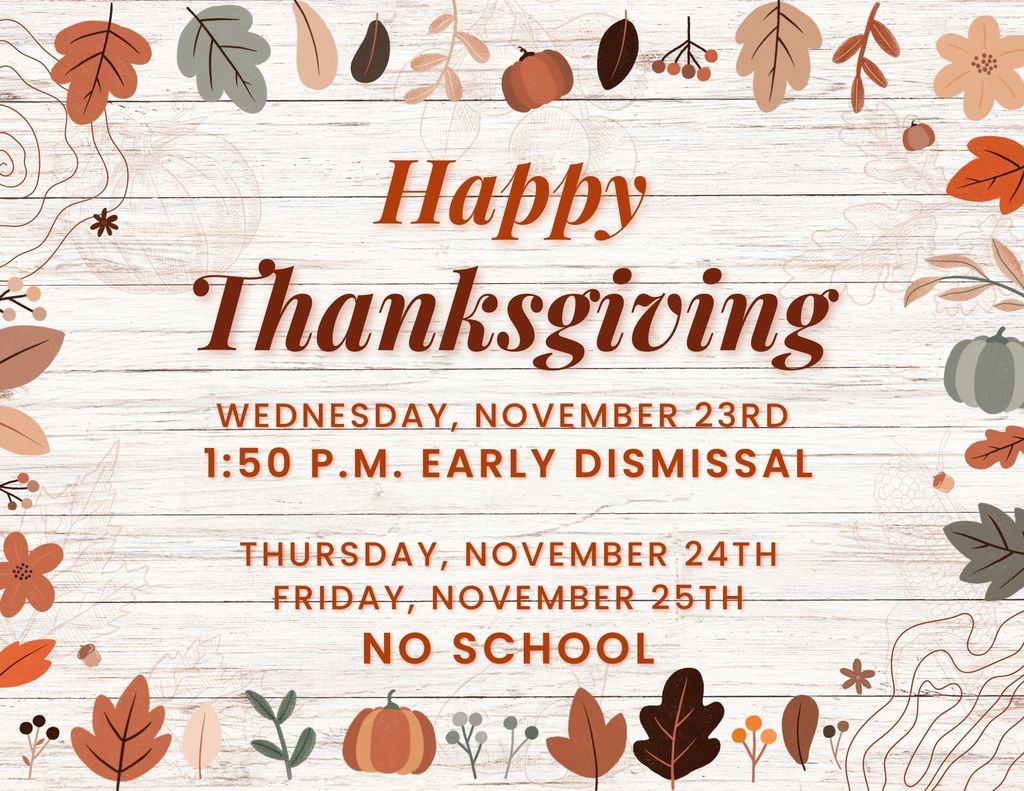 Congrats to One-Act actors Getsemani Ferrusca, Kenzie Liewer, Charlie Doyle, Makenna Maise, Elizabeth Sattler, Codi Olson, and Ava Luber (not pictured) on Outstanding Actor Awards at the Pender Meet last Saturday. Congratulations also to Maddie Franzluebbers and Emily Stamm for Outstanding Tech Awards! Way to go!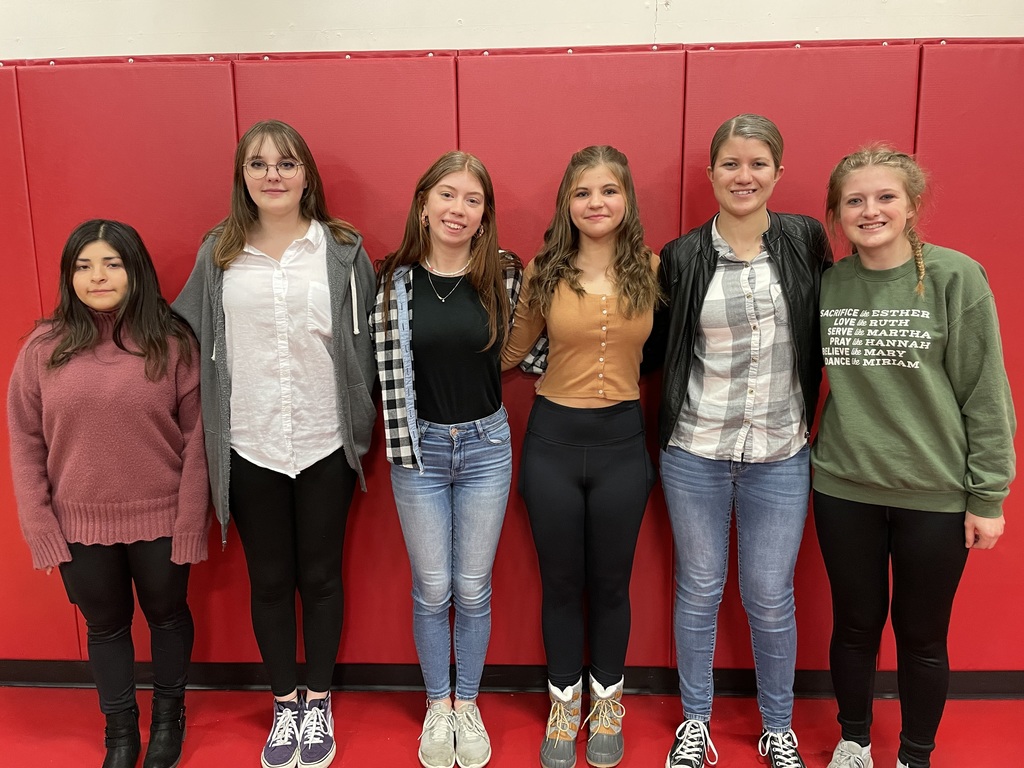 Don't worry parents, first graders know how to bake for Thanksgiving!! 🦃 Their cornbread was amazing today for our feast!!!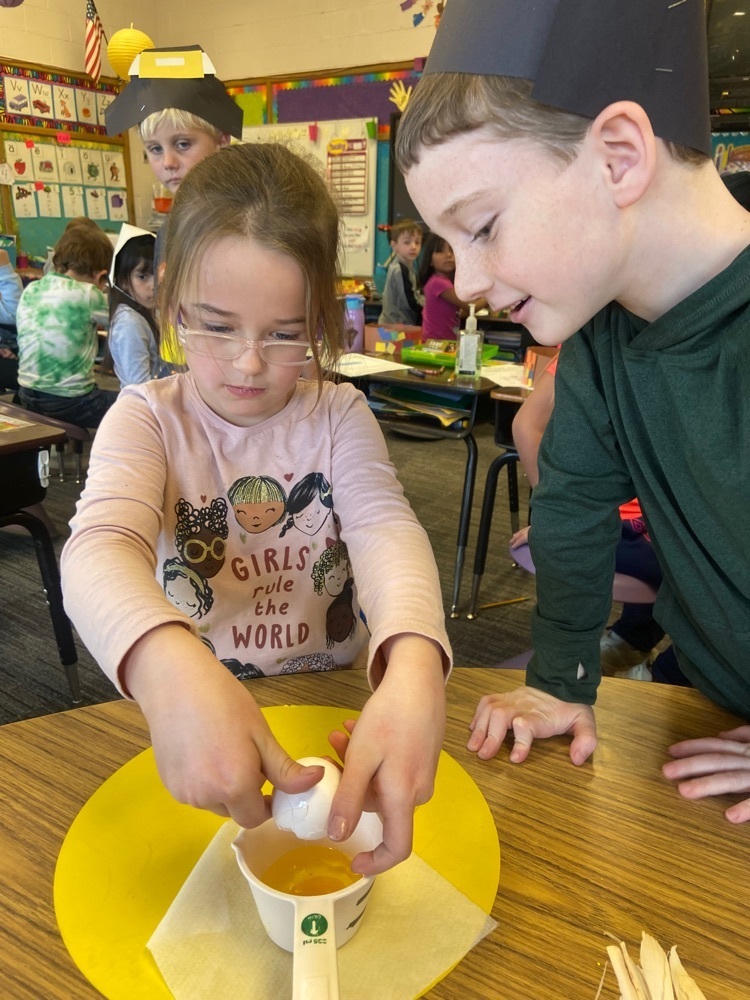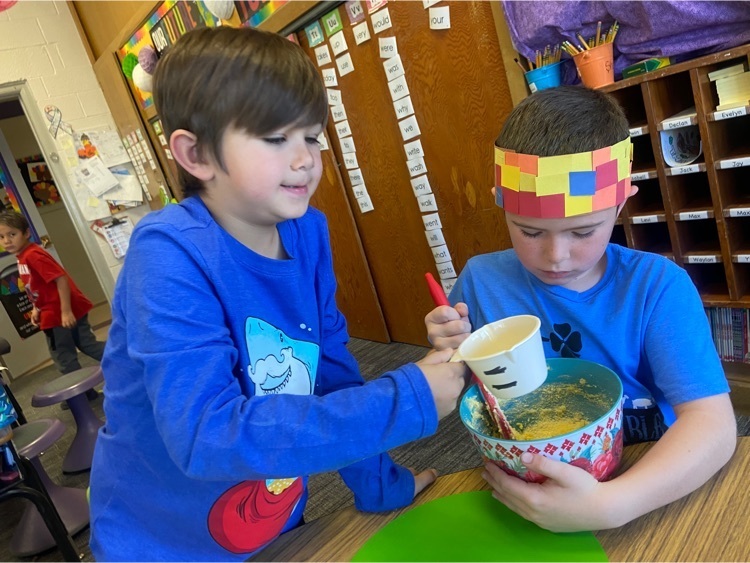 Reminder: Today at 10:30 AM, the High School is hosting the Yellow Ribbon Suicide Prevention Program. The presentation will be for all 6-12 students and staff and we invite ALL parents, guardians, families, and the community to attend. This is a valuable opportunity for all to create a better understanding of suicide prevention. Yellow Ribbon has a website with additional information and resources:
https://yellowribbon.org/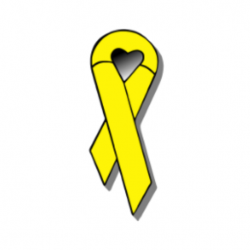 Congratulations to our Energy Bus Students of the Week! Way to go!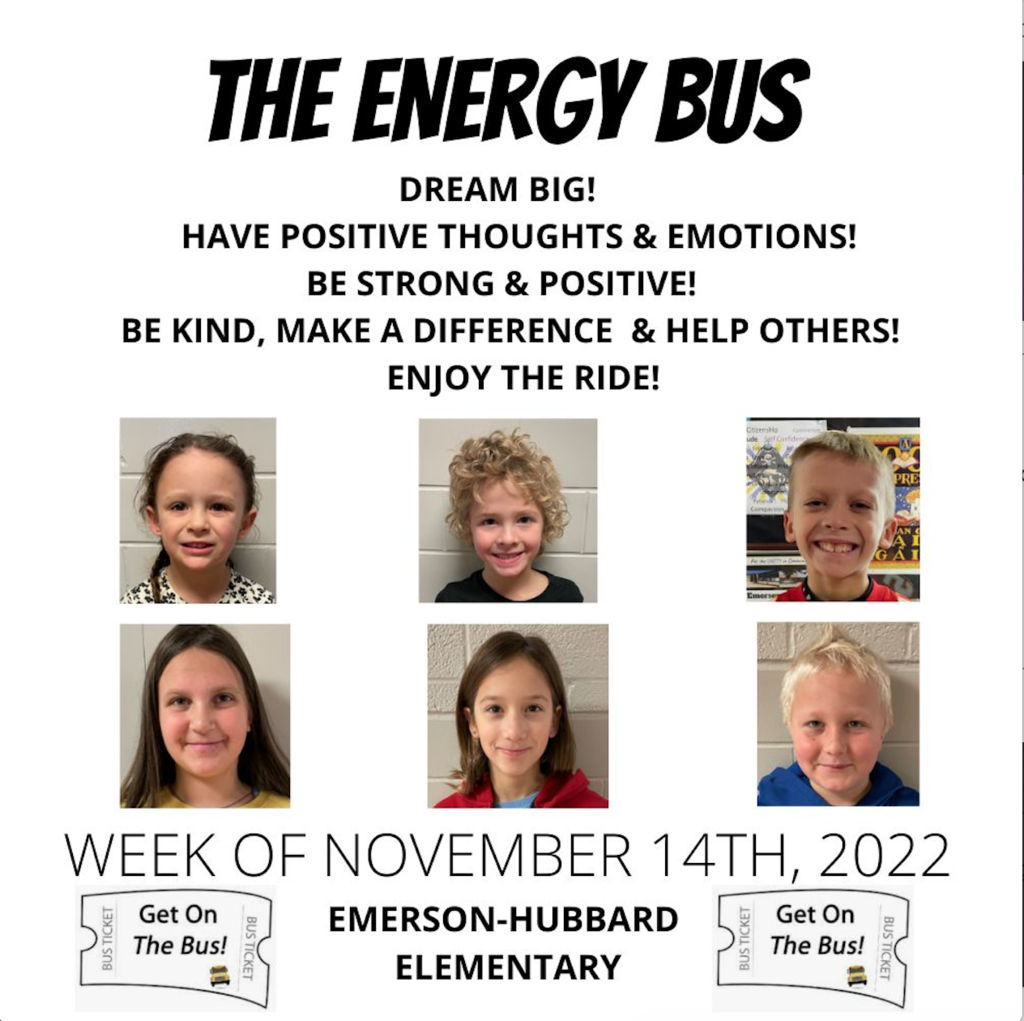 Happy Thanksgiving from the 2nd graders!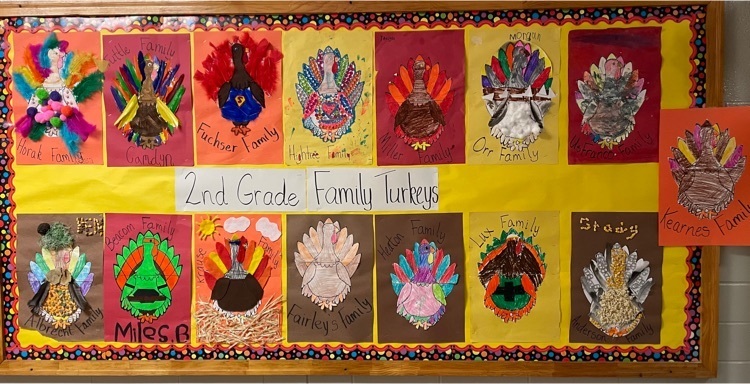 Next Tuesday TeamMates will be participating in Giving Tuesday by sharing the strengths we see in our peers with them. Information about the event can be found in the attached photo. Please email Mrs. Braun by the end of the school day Monday, November 28 if you wish to send a slip to a student or staff member.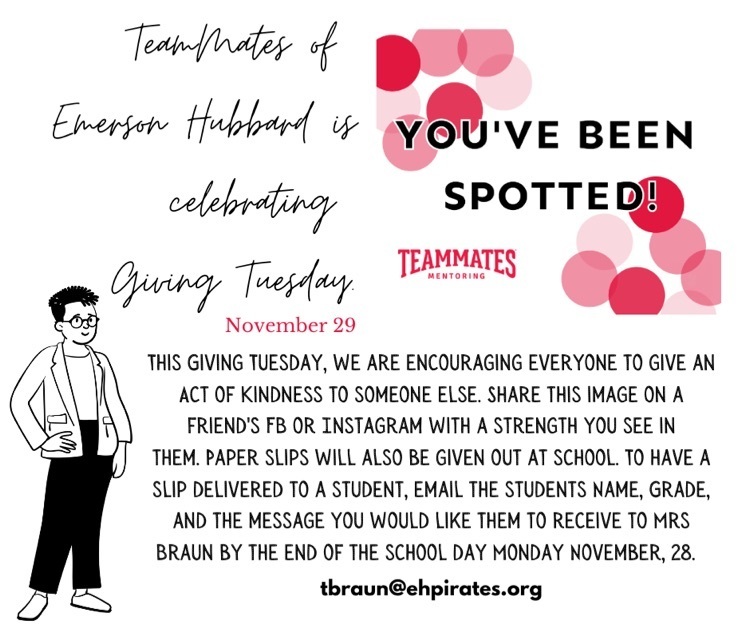 This week's events...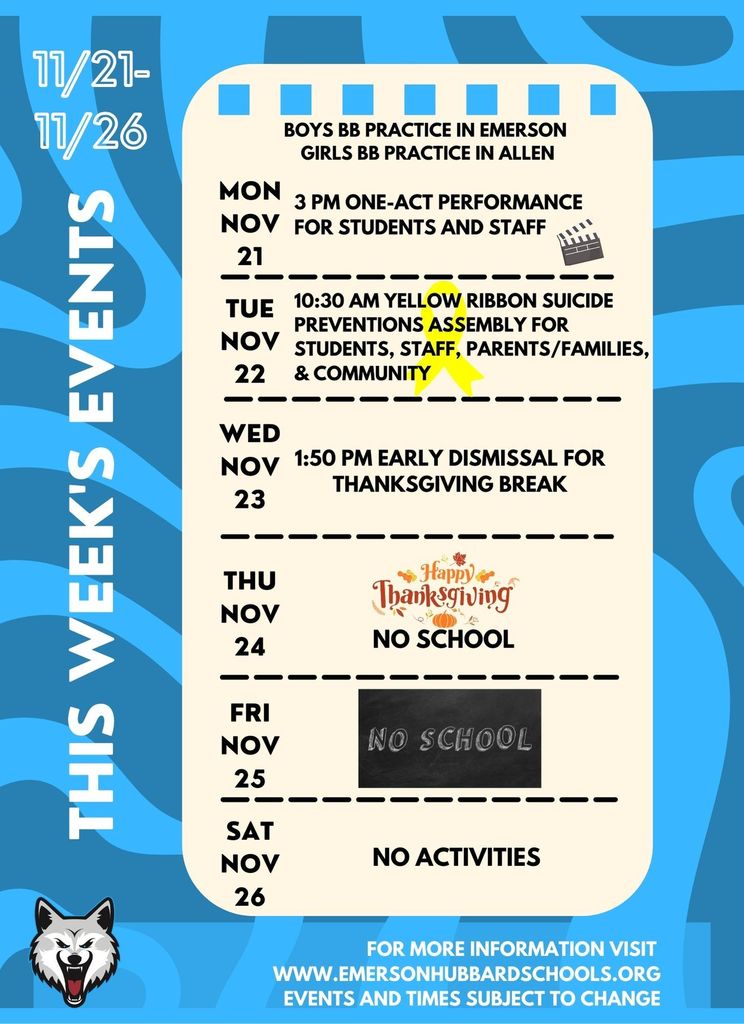 The Holiday Fundraiser Application deadline has been extended to Monday, November 21st. Please make sure your child turns it into one of the school offices by Monday so we can ensure the tag is put on the Giving Tree. A copy of the application is in the news section of our school website. Thanks in advance!